Right cheek bumps?
---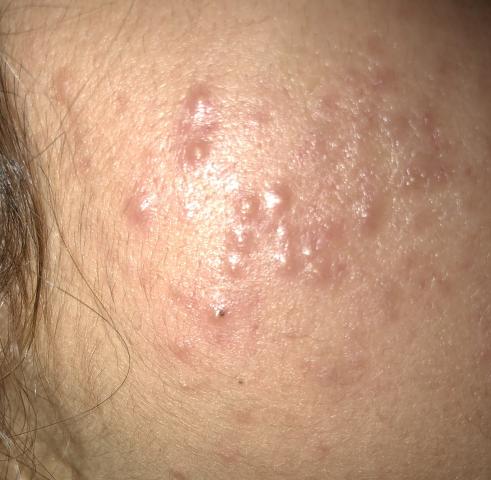 I don't know why my bumps are still not going away. I don't even know if it is acne, it goes away for a few hours and then flares up. I'm tired of spending so much money trying different things and it is still not gone. I've used proactive, neutrogena, and clean and clear and a lot more products. The proactive seemed to be working but I quit using it for a month and I guess my skin got use to it and it doesn't work anymore. I ordered Dans regimen it cleared the bumps on my forehead but not the ones on my right cheek as seen in the picture. I stopped using the regimen because it dried my skin to the point it hurt to even blink or even talk. Which I don't understand why it dried out my eyes since I didn't apply the bp in that area. The bumps are only on my right cheek which I find that weird. I'm wondering if it's something to do with my diet. If anybody has had similar bumps that I do. Do you have any suggestions? Thank you!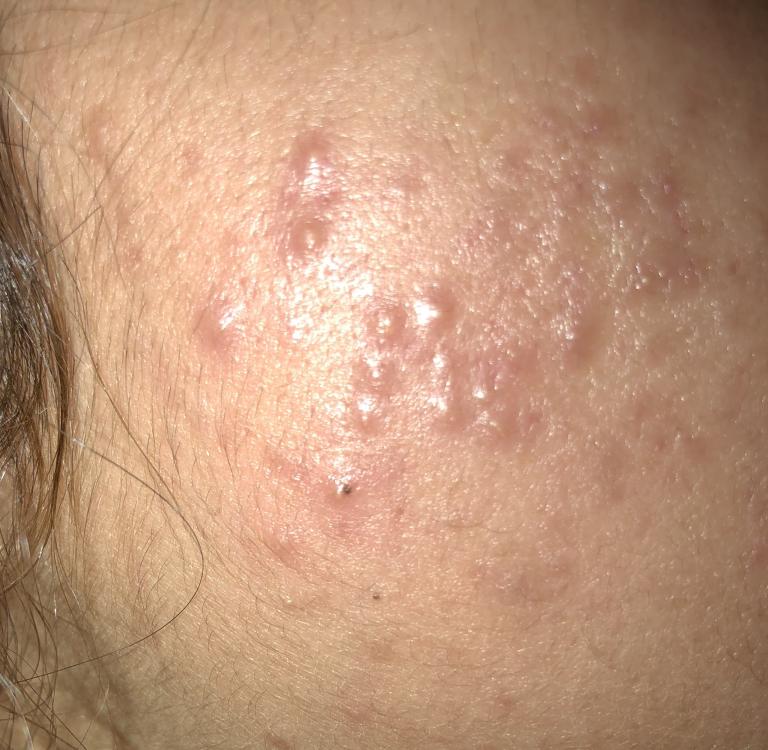 ---
Pictures/Videos
1 picture
Create an account or sign in to upload pictures or videos
You need to be a member in order to upload pictures and videos
Sign in
Already have an account? Sign in here.
Sign In Now