End of Week Two on Regimen (Day 15)
---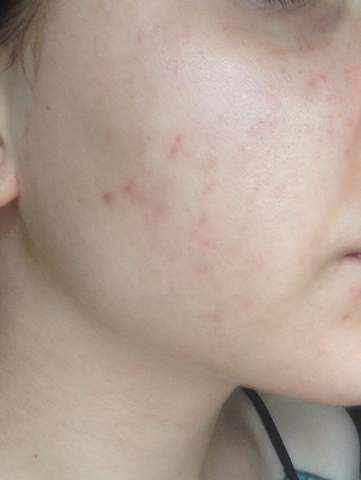 I'm extremely please and surprised at how good my skin looks already. Ive only had three active pimples during these first two weeks and they went away really quickly. I currently have no active pimples just quite a few red marks left behind from previous breakouts. I've also seen a decrease in blackheads and closed comedones! My skin around my mouth and jaw is really dry but the moisturizer mixed with jojoba oil is helping!
---
Pictures/Videos
3 pictures
Create an account or sign in to upload pictures or videos
You need to be a member in order to upload pictures and videos
Sign in
Already have an account? Sign in here.
Sign In Now