I need help!
---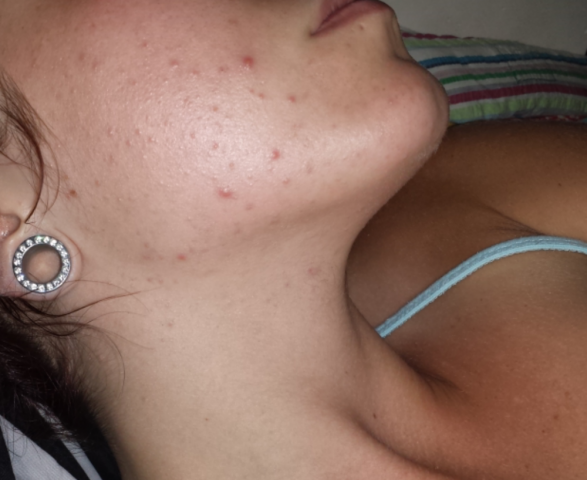 First off, im almost 22 and ive had OK skin before this year, but for some reason my skin has just gone mad.. it started on my forehead with tons of red bumps under the skin and now on my cheeks as you can see. The bumps are bigger on my cheeks and its my main concern because they are more noticeable. Ive tried everything from just store bought acne products to everything in the kitchen. I drink lots of water and almost completely cut sugar out of my diet about 4 months ago. It seems nothing will clear up my skin and its really taking over my life! Its humiliating! Im looking for some advice.. what should I do?!? :( pleeeease help!
---
Pictures/Videos
2 pictures
Create an account or sign in to upload pictures or videos
You need to be a member in order to upload pictures and videos
Sign in
Already have an account? Sign in here.
Sign In Now