Ziana, Solodyn, Aczone. (& OCPs)
---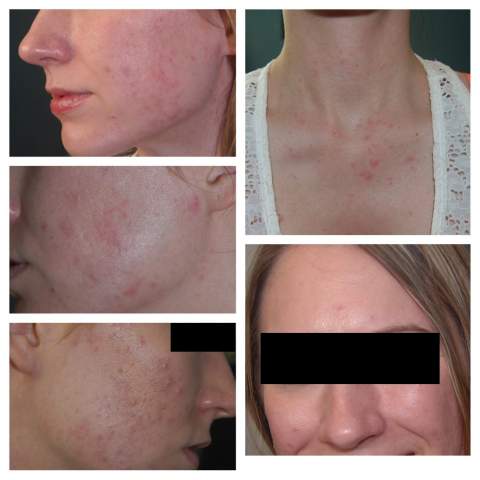 Hello, I recently had a very lengthy introduction on the forums, where I intend to keep a diary. I was recently started on Ziana, Solodyn, and Aczone for acne that I've had for years but never saw a dermatologist for. I'm getting married in a year... so now starts my journey to clear skin! I started out with mild-moderate acne, then recently had an explosion of hormonal acne within the past 6 months that prompted me to finally get treated. Cross your fingers! Derm wants to try Accutane next if this regimen doesn't work out... Eep!
---
Pictures/Videos
7 pictures
Create an account or sign in to upload pictures or videos
You need to be a member in order to upload pictures and videos
Sign in
Already have an account? Sign in here.
Sign In Now