my scars -ADVICE PLEASE
---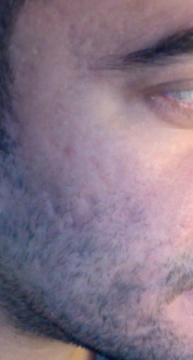 ADVICE PLEASE!!!i have boxcar scars, quite deep on my cheeks/jawline and temples, some rolling and icepick. If you can advise me on treatments I'd greatly appreciate it. Some of my scars are depressed so they would need some kind of skin/tissue regeneration and or filler. thanks for any advice!
---
Pictures/Videos
4 pictures
Create an account or sign in to upload pictures or videos
You need to be a member in order to upload pictures and videos
Sign in
Already have an account? Sign in here.
Sign In Now