AHHHHHHHHHH!!!!!!!!!!! Ok, so I started using the Retin-A and The Regimen hoping that everything would work perfectly and things would be great.....and so far its been a disaster! The other night when I was applying the Retin-A, I went too far down and spread some on my neck...check out what happened...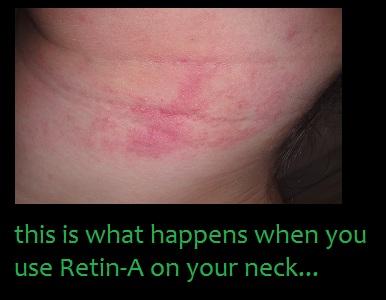 and today, i went to put on some make-up for the first time since i've done the Retin-A and this is what it ended up looking like......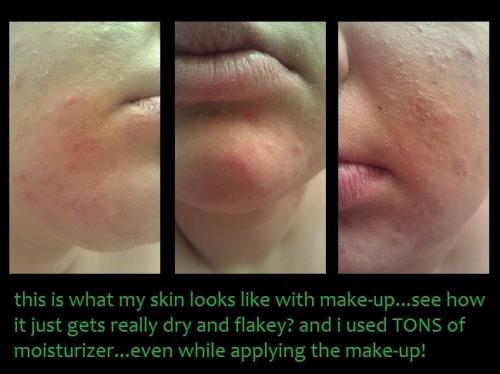 a dry flakey disaster!! and i used TONS of moisturizer..before i applied, while i was applying and even after i applied my make-up to see if it would help! NOPE!
So i descided to take some pics of my skin so I could see how things are progressing...and noticing the date, its really only been like a week and a half, but it feel like its been sooooooooo much longer!! and I'm not really seeing much improvement...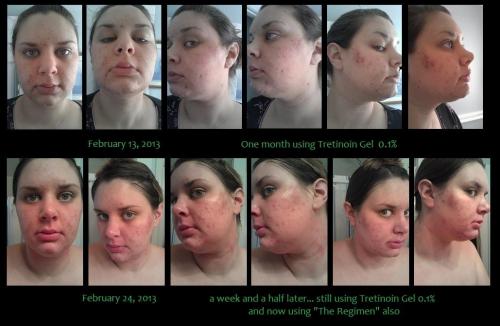 how long until i see some real improvement? and how do i get rid of this bumpy neck rash the damn Retin-A caused and when will i be able to wear makeup without it looking like a disgusting flakey mess?!?!!?
Ugh, I'm so frustrated...