Oxy Maximum Action Spot Treatment - Reviews
Oxy Maximum Action Spot Treatment
---
---
View Ingredients
Ingredients
Active Ingredient:
Benzoyl Peroxide (10%).
Inactive Ingredients:
Anhydrous citric acid, butylene glycol, carbomer homopolymer, diazolidinyl urea, dimethicone, dimethyl isosorbide, edetate disodium, fragrance, glycerin, hydrolyzed soy protein, iodopropynyl butylcarbamate, lauryl methacrylate/glycol dimethacrylate crosspolymer, PEG/PPG-4/12 dimethicone, portulaca oleracea extract, propylene glycol, purified water, silica, sodium citrate, sodium hydroxide, xanthan gum.
The list of ingredients above is provided for informational purposes only. Always check the actual product label in your possession for the most accurate ingredient information due to product changes or upgrades that may not yet be reflected on our web site.
---
It's good but.... Hey guy's i struggle with moderate acne usually pimples a step before noddles and cystic acne anyways the pimples are big but enough to be a cyst, i use differ-in seems to help but i want and long for clear skin i'm on a diet of non Dari non sugar non gluten and i'm 16 . I just long for clear skin i have tried every single way, i have stress problems, i just need to get rid of it i have probably spent no lies 1000, hours of reading on it. I'll do it everyday somebody help professional help.
---
what should I do? I have been using oxy lotion for more than a week and I have not gotten the required result. What should I do? Should I continue or stop Pls I need response?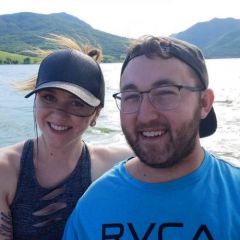 ---
Amazing spot corrector and wash but need a good moisturizer!! I'm writing this review for both the spot corrector and the wash. This stuff is seriously the best acne product I have ever tried. I am 24 and have struggled with bad skin since I was about 12. After puberty my skin got better for the most part but I would still break out pretty bad when I got my period and I always have at least 5 pimples on my face at a time. One day my husband and I were at the grocery store and he reminded me I needed face wash since I've been complaining I ran out a couple days ago. I looked and saw these products that I've never seen before I thought why not it says it kills acne F it. So I bought this spot corrector and the wash and omg I'm so glad I did. This stuff is amazing it cleared up my face in a week and I've been pimple free for another week. This is the best product I have ever used! Now. The down side. Yes. These products especially combined with dry out your skin. But! This is a super easy fix. You just have to make sure you have a really good moisturizer to go with it. I'm not talking about a light one but one that really locks in the moisture. I use the BELIEF- moisturizing bomb you can get it from Sephora or Amazon and this stuff literally is a moisturizing bomb haha i put it on in the morning after I wash my face and it corrects any dry spots almost immeditly. Again this is a wonderful product and to all the other people that left a bad review because it dried their skin out simply didn't have a good moisturizer.
---
DRIES OUT YOUR SKIN!!! it works to clear acne, but i have to stop using it because all the Oxy products are drying out my skin!! i cant handle my skin being rough and dry so I'm going to try a different skin care line. i won't ever recommend this to a friend, awful that it dries out the skin so much!! too bad because it really does clear acne but cant handle the dry skin anymore.
---
Advice needed please :) So I've struggled with cystic acne for about a good 4 years now, starting at the end of high school. It really went full force when I turned 19 (now 20). I have done EVERYTHING... A lot of people say this but I truly have... I've even changed my diet from Taco Bell to full out high carb low fat Vegan. I'm tired and just simply worn out. Its turned not only into a struggle but has caused me to have major depression/ anxiety problems. :/ Anywayssss I've been using 10% BP for almost a month now and have seen results but everyone says to use the 2.5 (from what I've read). Not sure if that will cause skin problems and wondering if it will not be strong enough since I've already been using the 10%? My face is very dry and to be honest I'm petrified of using any moisturizer because I've had bad experiences with them before (allergic reactions). Any advice would be very much appreciated and a blessing. God bless
---
AMAZING but drying. Works great Clears acne Low maintenence Dries skin. It works fantastic, I don't go to sleep without using it. It cleared up my entire face, and I could not be prouder of my skin. I also love using the tinted one, because I can wear it during the day too!
---
Saved my horrible skin like nothing I've ever used before!! Clears skin fast! Lightens dark spots Makes face feel fresh Dries skin, use moisturizer! Burns at first I never had a skin problem up until a few months ago when I started birth control. Although some say it makes your skin better than ever , that wasn't the case for me. I broke out horribly all over my face, around mouth, cheeks nose forehead you name it! It was horrible I was so embarrassed tried everything from proactive to several prescriptions from my dermatologist. None were working at all until I recently started using tho product about three weeks ago an. It truely is a life saver! I put a thin layer on my problem areas at night and the next morning I already started seeing a difference! It's amazing I also started using oxy maximum face wash in the black and red bottle, they seem to counter act with eachpther which I love! I now only suffer from some dark marks due to the acne and a few occasional pimples other than thy my skin is back I normal and couldn't be better! Super happy about this product!!!
---
it's good but bad. MUST READ MINE reduces size over night makes new pimples disappear not such a bad price lasts like a month the place I didn't apply it is around my mouth now it's so so dark around it it's embarrassing irritation,dryness I got this and it helped with my acne a lot especially the sides of my face and forehead but then the place I didn't apply was around my mouth but now around my mouth is so so dark im so embarrassed infront of my brother sisters cousins parents and at school now I cover around my mouth all thetime. I need help right now im trying to wax around my mouth they say it might work over all beside the blackness it good.
---
Maximum Action Spot Treatment DEFINITELY works - but only if you give it time. Mattes your skin and doesn't overdry it. This WILL bleach your hair if you aren't careful. It takes about 4-6 weeks to kick in and it has a bit of a funk to its smell. The bottles are a little small; they usually last about 1-2 weeks at a time. I had acne all along my mouth, forehead and sideburns. It was pretty damn awful, until I picked this up at Wal-Mart. 4 weeks later, and I stopped breaking out. 3 months later, and all I have to worry about is scarring. Make sure you follow the instructions on the bottle. Would definitely recommend this.
---
Maximum Action Spot Treatment -Improves skin texture over night -not over drying -tightens pores -a little goes a long way! - doesn't always work over night if the pimple is to far advanced This has really helped me with pimples on my forehead. If you put it on before bed, it will clear the acne about 90%. But you need to use it consistantly to get the same reasults after a while.
---
Maximum Action Spot Treatment
---
Maximum Action Spot Treatment