Omnilux Light Treatment - Reviews
Omnilux Light Treatment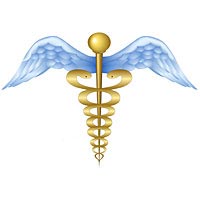 ---
---
Didn't work. Dissapointing
Didn't work at all.
---
I had a good experience, noticed a gradual change, though I was a mild case so not sure if you should base your decisions on me. Price I would recommend this for a mild case, I'm not so sure about more sever acne cases, anyway there's a great resource I found about red light therapy there a lot of information there, I had no idea red light was used for so many things really!
---
I don't think I have any...honestly. The facials felt good in between treatments. That's about it. Too expensive Didn't do squat. Did I say too expensive? May work for some, but not for me....I'd rather go tanning outside, at least that seems to help and get me tan. ---
It cleared up my face fast. with a help of an atibiotics. really seen the result for the 1st or 2nd week of the treatment/session! makes your skin sensitive.(especially in the sun) other than that nothing! i have clear face before when i was in my teens i never really had any issue or worry about having aq zits biut when i reached my 20's i started to notticed that my face is starting to gets worst. i had acne all over my face. it was so fraustrating that i dont want to go outside the house no more or i put lots of makeup to hide it... ive tried proactive and every product in commercial or even drug store that says and promise to clear your face within weeks but sad to say they all crap! so here am i one day i search about treatment and found about this red and blue laser treatment i was skeptical at first but i was like it wont kill me if ill just try. my doctor charge me $55 dollar per session and i have to do it twice a week. i am in my 5th week now and i am so happy.. my face just cleared up and i dont have acne now/. i am just working for my next step coz it left me discoloration on my face..
---
I had the professional treatments and my skin was definently clearer with this It is expensive and you need top up treatments once a month Worth it.
---
I used the Enlux blue light treatment (They didn't have an enlux review page, so I'm writing it here) And it works wonderfully well. I don't know how it compares to the Omnilux treatment You have to use it consistently to see result. If you go to [link removed], they have these bulbs, and actually just came out with a newer (and unfortunately more expensive) bulb but it looks like it works in a significantly shorter amount of time. Anyways, I bought a bulb and I use it before bed while watching tv. I use it every night for a couple of weeks and once my acne gets better I reduce my usage to every other day, then to twice a week. The only problem is once the acne goes away I forget to use it as much... and it eventually comes back. I also use this treatment in conjuction with washing my face with a mild facial wash and using non-codomegenic face lotion.