Fraxel Laser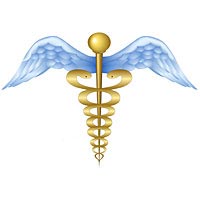 --- ---
Fraxel 1550 for acne scars

I have struggled with acne for at least the past 10 years. Cystic and constant. At least 10 pimples at all times. Deep under the skin and mostly on my cheeks. I am a 27 year old white female with a fair complexion. I have done every topical (prescription & OTC), oral antibiotics, & Accutane twice. The only thing that has ever worked for me is Spironolactone, a hormone antibiotic pill - I take 50mgs in the morning & 100mg at night. It has changed my life. I also use a prescription sulfur face wash. I have not broken out (literally at all, nothing) in about a year, so I decided it was time to treat my scars. They made me severely insecure. I have both pitted & rolling scars. At first, I tried temporary filler to fill the scars but that did nothing. - - - - - - - I am doing a package of 4 Fraxel 1550 laser treatments (done using the Fraxel Dual machine). The Fraxel 1550 is a non-ablative laser, which means less downtime and leaves you with no open wounds. The Fraxel 1927 (also done w the Fraxel Dual machine - get it, Fraxel dual, it can do both the 1927 and 1550) is an ablative laser with major downtime & open wounds. It is great for pigmentation issues, whereas the 1550 does best with resurfacing. I did a ton of research because the package of 4 was $4,000. I wanted to make sure I was spending my money well. The Fraxel 1550 made more sense for my lifestyle and symptoms. - - - - - - I spaced out each of the 4 laser treatments a month apart. I asked my doctor to use the strongest setting & do the maximum number of passes (aka, how many time he goes over the same spots). I am having my 4th laser treatment tomorrow. I have my laser treatments on a Wednesday, and then work from home on Thursday & Friday. The first day you are just a little red. Second day you are so beyond swollen - my face looked like a big red square and my eyes were so so puffed closed/being pulled in weird positions. Third day you are still very swollen, but not as swollen. Forth day your skin starts to slightly harden to a sandpaper-y feel. Same for the 5th day, & your skin crusts off to smoother skin underneath. The 6th day (the following Monday) I went back to work. I was able to put makeup on, but had to take it off mid-day and reapply because it got very cake-y looking and looked like it was sitting on top of my skin. Very obvious. I never make plans for that Monday evening, I just go home after work, take my makeup off and slather on moisturizer. MOISTURIZER is KEY during recovery. From day one I never let my skin get dry - I always kept my face wet with moisturizer. This is key to the healing process. I did not break out from the Fraxel, though because I was paranoid that I would I had a 7 oral antibiotic called Solodyn. - - - - - - - The pain is pretty severe, but the treatment is very quick - max 10 mins. I sat with a numbing cream for an hour, was given a percoset, a valium, and 4 tylenol an hour before the treatment. I was also given laughing gas during the treatment. And it totally totally toooottally still hurt prettttty badly. Once the laser goes off, your face is incredibly hot like you have the worse sunburn you could possibly imagine. I sit with a sheet mask and an ice pack mask for about 10 minutes and the hotness subsides. - - - - - - As far as results, it does take at least 3 months for results from the first laser treatment to show. So, I should be seeing results from my first laser treatment right now. My skin 100% is brighter and more even-toned. My less severe scars have diminished, but the worse scars have a long way to go. I am going to do 2 more treatments (for a total of 6) because if I've gone this far, I might as well go all the way. I believe that I will get the results I am looking for with the 6 treatments. I am very very very particular and a perfectionist when it comes to my skin. I will update here with more results. - - - - - - - - Also, skinceuticals CE Ferulic serum is a life changer. It is pricey but 100000% worth it. I am hooked for life. I bought it almost 4 months ago and am only about three-quarters of a way through. Makes u glow under ur makeup. ---
Life changing decision

I'm surprised this has such low ratings. I've had great results and about 70% improvement in scarring with 11 sessions of the Fraxel DUAL 1550/1927 laser over the past few years. Background: I have thick oily skin, with rolling and boxcar scars from teenage cystic acne. I use prescription strength retinol nightly (Tazorac 0.1% gel) to keep my skin clear, however despite clear skin, there was still plenty of scarring and in the sunlight my skin texture looked worse than an orange peel. I had heard that Fraxel dual was the gold standard for getting rid of acne scarring and despite some poor reviews took the plunge and it was the best decision I've made in my life. I do around 3-6 sessions per year (the max # of sessions you can do is 6 a year) and paid about $570 for each session because my local provider had a package discount. I logged my experience with the settings and recovery for reference below. Most of the sessions were administered on the highest setting (70 MJ) because I have light, thick skin and thus can handle it. I really didn't see much results before hitting this highest setting, so if you have similar skin type I would highly recommend being as aggressive as possible in these sessions. Recovery took about 5-7 days for me to get rid of swelling and crustiness (as in I stopped looking like a red lobster blowfish hybrid monster and can leave the house again with full coverage makeup). Full recovery with skin being back to normal (no redness, no peeling) and where I can wear light makeup normally again is about 21 days. I found using aquaphor helped greatly in speeding up restoring the skin's barrier. To get rid of flakes and molting I resumed my prescription retinol tazorac immediately the night of the treatment and it helps drastically as well (note this is generally not a recommended approach - most doctors advise stopping retinol 2 weeks before and resuming 2 weeks after, but I chose to not follow this because I know my skin can handle it. And I got really good results.) The only negative I can think of is that the actual treatment is quite painful. My nurse does 4 horizontal and 4 vertical passes and on the highest setting, even with numbing cream, every single pass feels like the sharp side of a heated knife mildly scraping against my skin. But it goes by quickly if you think about other things. No pain no gain right? Fraxel Log 2014 October ' 55 MJ: Lots of pustules, took a long time to heal November?? : no pustules; lots of redness many weeks after 2015 November ' 55 or 60 MJ: no pustules, took ~ 6 days December ' 60 MJ: took 5-6 days 2016 November ' 65 or 70 MJ ' most dramatic improvement but very dry and flaky in the healing process December ' 70 MJ ' healing took shortest time; laser pressed lightly. But had red patch and peeling skin near nasolabial fold for weeks after 2017 May ' 70 MJ: This is the 3rd day but my face texture seems so smooth, like normal skin. It used to be really rough, dry, coarse and flaky, even when I use tazorac religiously following the session. June ' 70 MJ ' I would say my skin is 70% smooth now. In darker lighting/shadows there are still the pits, but I'm hopeful the next few sessions will get rid of that. July ' 70 MJ August ' 70 MJ September ' 70 MJ: skin continues to be smoother with each session. Rolling scars seem to have flattened considerably; the icepick scars look more like big pores now which can be covered with primers (Benefit Porefessional) and setting powder (Tarte smooth operator amazonian clay setting powder)
---
Bad results and didn't meet my expectations

I've had fraxel laser five days ago, the results didn't meet my expectations, this is a light peel and my skin didn't go red at all. The consultant wants me to spend more money to have more treatments when i'm struggling financially. I could've achieved better results at home with tca peel. This is like 5%tca peel. I'm not pleased with the results and think consultants delibrately do this so you have more sessions. I wish i could get a refund and go somewhere else.
---
fraxel

Fraxel has significantly reduced the depth of my scars. I still have the scars but they are definitely not as noticeable. I had two rounds of Fraxel in the deepest setting and I will recommend it. The first few months its going to be a nightmare. Your face will look terrible and it can bring acne. Right now I am battling with acne I will start on Tretinoin and antiobiotic.
---
ok

i have acne scars on my cheek and big pores and my dermatologist recommended me to this treatment(fraxel co2). i had treatment abt 5 times. i can see the different abit my pores were smaller but didnt help with my scars and its cost too much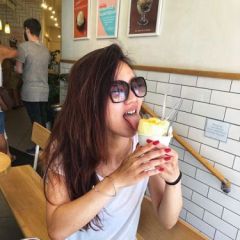 ---
Fraxel co2 treatment

I am 29th and have been suffering from acne since i was 10. My face is left with ice-picked scarring and uneven skin tone. I have just had my third fraxel co2 done yesterday. I had my second fraxel done six months ago. The skin consultant decided that he could go try a more aggressive approach as my skin seems to be tolerating the laser well, e.g. no pigmentation problem issue as yet. My face looks really red and swollen at the moment and my face goes redder as the hours passes by. I am using Vaseline at the moment to keep the skin hydrated and provide an ideal environment for the skin to repair/renew. It is important that i clean my face with ph5.5 product or cetaphil as i have oily skin and by the end of the day, i could see blister/new pimples forming. If it is not cleanse throughly, the pores would be blocked and instead of new skin forming, i would get breakout on the treated part of the face. I was given aciclovir and flucloxacillin for my past 2 visit; not sure why i wasn't given this time and i had just realised the fact so can't query with the consultant. I will update you with my post treatment for the next few weeks. I would like to post the picture after the treatment so that you could have a look and know what to expect but unfortunately i don't think we are allowed to post picture on this site. I'll try my best to update my skin condition with everyone and hopefully you find my sharing useful.
---
Palomar laser

smoother skin filling in pick scars slowly takes time I finished Accutane in April of this year, it worked good, was on for 5 months. Then this September I asked my derm about my facial scarring and redness, and she suggested Palomar laser. So I did 2 treatments 4 weeks apart, I had breakouts after both treatments, thought it was from laser but im not sure anymore, because I am still breaking out on places where I did not even get the laser done, my next appointment is next Friday, and I don't know what to do, the 2 treatments have filled in my pick scars pretty good, but still could use more treatments, but these breakouts... im debating if I should just ask to go on Accutane again? suggestions? opinions? I can also provide pictures if needed. Thanks
---
Don't use this treatment, if you don't want ur skin look worst.

Minimal result Expensive Painful Severe acne/sensitivity I'm 31 years old. I had two treatment of fraxel n one more to go. But after my two treatment my skin get so sensitive and irritation that give me pimples and blackheads around my cheeks area. I noticed that my skin get so red n inflamed from all types of products that contain alcohol or acid in it. Right now, I'm so embarrassed to go out without any make-up on. I also take picture before and after from my camera. When I had a look at my before pic for fraxel treatment my skin didn't had any pimples or blackheads. After two treatment my skin getting worst and the acne scar doesn't look any better after 6 month post treatment. Honestly, don't waste ur time and money, bcus it is a lot of pain if you're not high pain intolerance. ---
No Light At the End of This Laser!

Smoothed Skin for about a year Took away a few fine lines for about the same Cost Duration of results Not good for deep scars I'm a white 52 year old woman. I have had acne scaring since I was 13. In my twenties and thirties I would get that once a month dreaded whopper of a zit prior to my period leaving yet another deep pitted scar almost each month. Do the math on that one! I had my first and only child at 37 it was only then that the acne finally stopped. Mine must have been very hormonal in nature. I have done some modeling and local TV and was always very self conscious about the appearance of my face. Five years ago never having any surgery or cosmetic procedure I decided to do something I had always dreamed of doing - improve the texture of my face. I had it done by a very renowned Chicago Plastic Surgeon. After a consultation he advised me this was the only way to go for my deep scarring. I asked about dermabrasion and CO2 but he said those were old and not really used anymore and this was the way to go. The procedure was relatively new and I was told that the laser was The Doc's "new baby"! That should have been my first hint. Nothing like being a guinea pig for your very first cosmetic procedure! I felt for many of you who described the procedure as being very painful. My guess it you may not have a high pain threshold and thiner skin. Fortunately for me I literally have thick skin and a very high tolerance for pain. The procedure itself was not painful, it was the few hours after. Imagine your worst sunburn on and amplify that by 5. I think people thought I was crazy as I drove home in Chicago with all the windows down in the middle of January, but the cool, crisp air was refreshing and a distraction from the pain. Hint bring some Ibuprofen with you and take it before you leave the office. It will help with the swelling and the pain once the numbing cream wears off. Also make sure you have ice packs or the equivalent waiting at home and be diligent about icing every 20 minutes or so. I'm not going to lie my face looked like I had been in a minor fire. Since I responded so well due to my thicker skin, they went on a higher lever during my first treatment. I had it done on a Wednesday and by Friday was able to go to dinner and a movie with what looked like a minor sunburn. Pealing was very minor and much like the other gals it was brown in color. I found Aquaphor (found at your local drugstore) helpful in preventing infection and keeping the skin moist post lasar to be most helpful. Prior to my fist vist they took a photo of me as they wanted to use me in their marketing materials for a before and after results photo and I agreed to this. After 5 treatments over a span of 6 months I saw improvement of about 25%, which now years later have all but disappeared and most of the deeper scars are all back. Also, oddly I had never had broken capillaries, and they started to appear around the thinner areas of my face right after the first treatment. When I mentioned this, they admitted that sometimes this laser can do that. They suggested that I could have another type of laser treatment to get rid of those! Unreal huh? For about the first year I felt it was much improved, but I'm not sure if that was the Fraxel or the Botox and Restylane I was talked into during one of my subsequent visits. In retrospect, when these new procedures come out the Doctors are very excited about them, but the truth is they really don't know what the long term outcome will be for the majority of the patients. Five years later if I were to do it over again for me and my types of scaring, I would and should have had a more invasive procedure like dermabrasion followed by a strong chemical peel. In fact at a conference about a year later I met another Plastic Surgeon, with whom I consulted with. He was shocked by the other doctors choice for my particular scarring. Another hint- always get a second opinion! Oh yeah... remember the "before" picture they took and wanted to take the after? Guess what? They never asked to take the "after picture" for the practices' marketing collateral. I will let you guess why...Remember what I said about being a guinea pig! Seriously, I think for very minor scarring this may work, but for moderate to severe... not so much folks.
---
Quick Firm, fresh skin Scarring is less severe Expensive Minimal information Painful I had fraxel restore done in 2012 and I am going to have my second (first fraxel C02) treatment done in may this year. I was very happy with my results, I would say about 20-30% improvement from 1 treatment. I've seen alot of negative reviews and "horror stories" and I feel bad and often think, who did these treatments? I have vlogged my results on my youtube channel [link edited out] removed] and showed my daily recovery. If you have any questions just let me know :)
---
Low downtime. Looks good for a week. Not worth the high price. Doesn't really work on pitted scars or fine lines around mouth. Causes breakouts. I'm 38 with years of mild pitted scarring in my cheeks & fine lines around mouth & just uneven skin all over. Have tried many things over the years with no luck. Decided to do series of 4 fraxel restore. Not painful & no real downtime, looked promising 1st week but then skin always back to normal after 2nd or 3rd week. Finished my 4th 3 wks ago and I see no improvement whatsoever. Now I wake up with new whiteheads every day. Not worth the 3400 I spent. Had high hopes & big let down.
---
1. Gets rid of most scarring (temporarily) 1. The great results only lasted 1 year 2. Had to do 5 rounds of very painful visits 3. A week of downtime needed after treatment 4, Skin is now red alot of the time and VERY sensitive to sunlight I did the treatment 3 years ago. After I did the treatments my acne scars were almost completely gone. I had pitted scars and hyper pigmentation..You name it I had every form of scarring. Unfortunately for me the scarring slowly but surely came back even tho i stopped breaking out.. I no longer have acne but am still left with these horrible pits in my face and negative $2500 dollars. Also my doctor at the time was very rude, yelled at me, and basically told me I was very pretty if only I didn't have such horrible pitted skin.. Ya.. thanks. His name was Dr.Rispler.. If you do choose to do this do not use him Im sure you can find a dermatologist that's a lot nicer and just as "good".