Smoothbeam Laser Acne Treatment - Reviews
Smoothbeam Laser Acne Treatment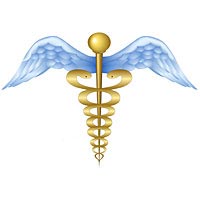 --- ---
Temporary moderate results

I suffer from cystic acne and have sensitive, but oily skin. After receiving 4 smoothbeam treatments, I didn't notice any results at first. However, after a month or so after my final treatment, once the acne I had started to clear, I experienced a noticeable reduction in new cysts, specifically on my forehead (where I am oiliest). I also suffer from pretty severe hormonal acne along my jawline, which I don't believe the treatments helped much. It has been ~5-6 months since my last laser and I was getting quite oily again in my t-zone and suddenly got a cystic breakout on my forehead (about 2-3 cysts, which is still much less than I would experience prior to laser treatments). I knew that my aesthetician mentioned maintenance treatment after about 6 months, so last week I went in for another smoothbeam treatment. Already, my skin is much less oily and my forehead breakout has cleared up. I want to emphasize that I do not think smoothbeam is a cure-all but it may be a solution for a very specific skin-type and type of acne. ---
Waste of money!

Before the procedure, I was told that many patients see noticeable results even after the first treatment, but of course, "everyone responds differently." Tried first treatment of Smoothbeam. Absolutely NO improvement whatsoever. Nurse practitioner then says it usually takes 2-3 treatments to see results. Being at the point of being close to desperate about finding a treatment that works, I gave it another shot. After second treatment, still nothing. No visible improvement. I still broke out, old and new scars were still there. Nurse says well, usually it takes 6 treatment to get the results. Well, I wasn't about to roll the dice and pay an additional $250 a pop for something that did absolutely nothing. At least I didn't get any discoloration as some people have unfortunately reported. But it was a total waste of $500 for me. Sadly most dermatologists just try to push treatments to patients. Still searching but I'm now trigger-shy because like most people, I hate wasting money. And I have stopped going to this dermatologist.
---
no side effects did not work did 6 treatments hoping it was going to cure my acne. just waisted my money . I did not had any side effects like some of the people have commented on. it just didn't work never made my acne better stayed the same . the only thing it did was made my face less oily . but for $300.00 a treatment I expected more than just giving me a less oily face .. ---
so iv only done my first session so far and im loving everything about it, it is my first session so my face isnt completely clear yet i have 2 more sessions to go but i can definitely feel the difference and see the difference. my face looks lighter from the scaring removal and all of my face is alot clearer and the acne is alot lighter and going away and this is only my first treatment that i got 4 days ago and it wasnt painful at all because of the numbing cream. my skin is peeling-ish from the treatment my specialist said that would only be for about a week and its nothing a little lotion fixes right up for now. people who write these bad reviews on it saying they got hyperpigmentation that is only because they did not prep their face before the treatment with the preping cream the give you. if you forget to put that cream on every night you will hyperpigmentate and people who complain about it being so "painful" its not 1 bit... it feels like a baby got a okay pinch on you and as they go more along the face you just get use to it and it feels like nothing and its not long at all. ---
None Hyperpigmentation I have East Asian skin, and got the Smooth Beam laser treatment done 8 months ago to help with my mild acne scarring. The procedure was recommended by a dermatologist and performed by a medical nurse who explained the procedure every step of the way. She seemed nice and experienced. I followed aftercare instructions and stayed away from the sun. I did a bit of research and it seemed like a low risk procedure to do at the time. Now I am left with stripes of hyperpigmentation through the sides of my cheeks. In the past 8 months I have spent a lot of money trying to correct this problem with peels, microdermabrasion, Retinol, green light photorejuvination therapy, kojic acid, hydroquinone, and lumixyl. Some of them have helped to slightly lighten the dark lines, but I am still left with the hyperpigmentation. I originally got this procedure done because I wanted to wear less makeup, and now I have to wear more make up and cover the sides of my face with my hair. I feel extremely self-conscious, and cannot just jump into the pool during vacations anymore. I hide under the shade, and have to stay away from the sun at all times, or the lines will get even darker. Please please do not get lasers done on your face. It is just not worth the risk. If I can turn back the clock, I would never put myself in such a situation again. It is much better to be patient and take your time with less invasive methods. Even if the risks are low, it only takes one bad result to change your life forever. I did this to myself, and I have to live with it now.
---
- Skin feels tighter - Big reduction in pimples and oil on my face - Pores seem to be smaller - My skin is generally much better than before - Can be a little uncomfortable on the higher settings I have had 3 treatments to date and have tried many different settings. The first time I went I had it on a relatively low setting but the technician did several passes over my entire face. On subsequent visits I have been taking a more intense treatment, it is a little uncomfortable at first but with the anesthetic cream you quickly get used to it and its not much to worry about. I would highly recommend the treatment to anyone who has suffered from acne. It's really helped me a lot. I am 2nd Generation Australian with rather light skin. If anyone has any questions feel free to ask. I have read several of the posts below and do not really understand where most people are going wrong, I did not experience any redness or down time at all and went straight back to work.