5 months+ Micro Dermabrasion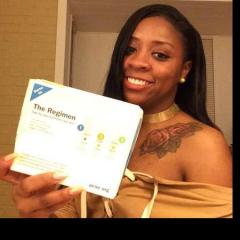 Hello Beautiful people, attached are pictures highlighting my 1st experience with Mirco dermabrasion and my 5 month review using acne.org products. I noticed that I made a mistake, as of March 5, 2017, I have been using the regimen for 5 months in total. These pictures were taken directly after my facial and Micro dermabrasion.

Also Attached is a link to my Youtube video. Please check it out and subscribe to my channel. I will be posting a detailed video about my updated 2 year skin regimen very soon.
https://www.youtube.com/channel/UCefDlCwQ91fSOGG1XS1EyMg/videos?view_as=public
---
From the album:
8 pictures
0 comments
0 image comments
---
Photo Information for 5 months+ Micro Dermabrasion