Scar Excision, not sure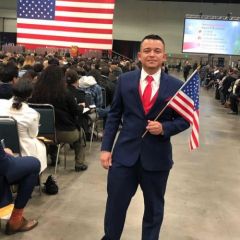 I am planing to have an excision but i am afraid of getting a worse scar.
This scar on my left cheek has bother me for 10 years.
I went for consultation with 3 plastic surgeons and the last consultation was very helpful.
The facial plastic surgeon is planing to do the excision with scalpel which i think is better that doing a punch hole.
Can someone tell me if scars can really improved?
From the album:
1 picture
0 comments
1 image comment
---
Photo Information for Scar Excision, not sure