AFTER ACCUTANE (August 2014-March 2015)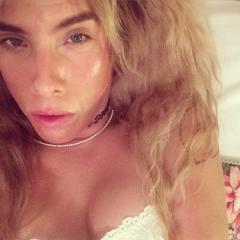 Longggg story! But it was all worth it. After Spiro stopped working I was fed up and Accutane was the BEST decision I ever took. The horror stories are few, don't get scared! It took me 10 years to finally decide I needed to take the journey.
I did 40mg the first month then 80mg the rest! Seems high but my skin was VERY stubborn. I didn't even need to moisturize much until the Last month of treatment but my lips where another story.
Hair loss happened after treatment, which I am currently still dealing with, but I was prepared for this side effect as the Accutane has caused my body and hormones to get out of whack, just like people who go through surgery usually end up losing hair after because their body has gone through a lot. The hair receptors freak out and stop growing normally but this all should balance out in a few months (:
From the album:
11 pictures
0 comments
7 image comments
---
Photo Information for AFTER ACCUTANE (August 2014-March 2015)