Februari 2014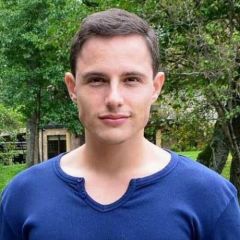 Starting from February I started getting into detoxification. I started with Liver Flushing.
If you don't know about this practice yet, you can either look it up for yourself on google, or you can watch my "Liver Cleanse Detox" 2 parts video series here - http://goo.gl/jmql20
This practice was taught to me by a physician/ Ayurvedic teacher, which does it herself.
I definitely found this practice very helpful just by looking at the way I felt afterwards. No brain fog, awesome mental clarity, loads of energy and good moods.
I am convinced that this practice helped me out in terms of acne on the long-term as well.
Back then I also tried out "The Master Cleanse" which is based on drinking / eating nothing else than lemon juice, maple syrup and cayenne pepper. I did this for 3 days and also felt a huge spike in emotions and energy levels.
From the album:
8 pictures
0 comments
0 image comments
---
Photo Information for Februari 2014