December 2013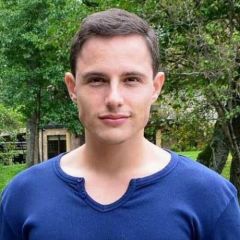 Hi everybody, my name is Thomas.
In this series I'm going to share with you how dietary changes, detoxification processes and lifestyle changes made a difference in my acne. I hope I can inspire you to AT LEAST TRY to do the same thing before making decisions with your dermatologist. During the process I didn't take any chemicals at all, no antibiotics, no topical creams whatsoever.
I always suffered from acne since I was about 12 years old. Of course it was never that bad until I turned 19 or so. Then my acne suddenly get really bad. My skin was covered with big pimples, deep cysts, ... It was ugly and painful.
When I turned 20 I went to the dermatologist, wanting to ask for the Accutane Isotretinoin treatment. I did the blood tests and everything but right before taking my first pill I started doing my own research on the treatment and got scared off (when I look at it now, 16 months later, I now know that the studies I was looking at were studies from over 10 years ago and that since then a lot has changed). I decided not to take the treatment.
A few months later I committed myself to get rid of acne. I committed myself to do it "the right way", by changing my lifestyle radically.
The thing is that until then I was a sugar addict, I was often in depressed moods, sleep deprived etc. And I knew there was a lot I COULD change, so I gave it a try.
This picture was taken 4 months after this decision. My acne already improved a lot, which made me really confident. It is only then that I decided to take pictures of my progress.
From the album:
8 pictures
0 comments
0 image comments
---
Photo Information for December 2013