20140405 Right Cheek No. 1 (2)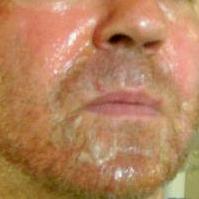 This is a photo taken of my right cheek on 04.05.14.
I used to have a very large compound scar that caused a large portion of my right cheek to appear completely sunken. I had had about nine or ten cysts in the same area over the course of about six years and the entire area had sunken
Today, the area has risen considerably but is not completely flush with the rest of the skin on my right cheek. However, I am satisfied with the progress that my right cheek has had.
From the album:
3 pictures
0 comments
11 image comments
---
Photo Information for 20140405 Right Cheek No. 1 (2)