20140405 Left Cheek No. 5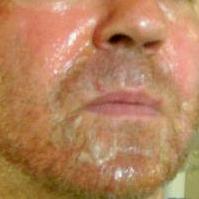 This is a photo taken on 04.05.14 of my left cheek. If you compare this photo to my baseline photo of Feb. 2009, you will see that all of the deep indented scars have risen nearly level with the rest of the skin on my left cheek.
I had a total of four subcision treatments on my face. The final subcision treatment was combined with suction and yielded the most dramatic result.
From the album:
3 pictures
0 comments
11 image comments
---
Photo Information for 20140405 Left Cheek No. 5