Photo On 6 10 13 At 8.00 AM
---
---
Please READ my FAQ's before asking me anything! >;\
--------------------
Late picture upload...
Just as the title states, this was originally taken June 6th 2013 at 8:00am on my Mac's Photobooth. I was having internet issues and finally got around to posting it today.
--------------------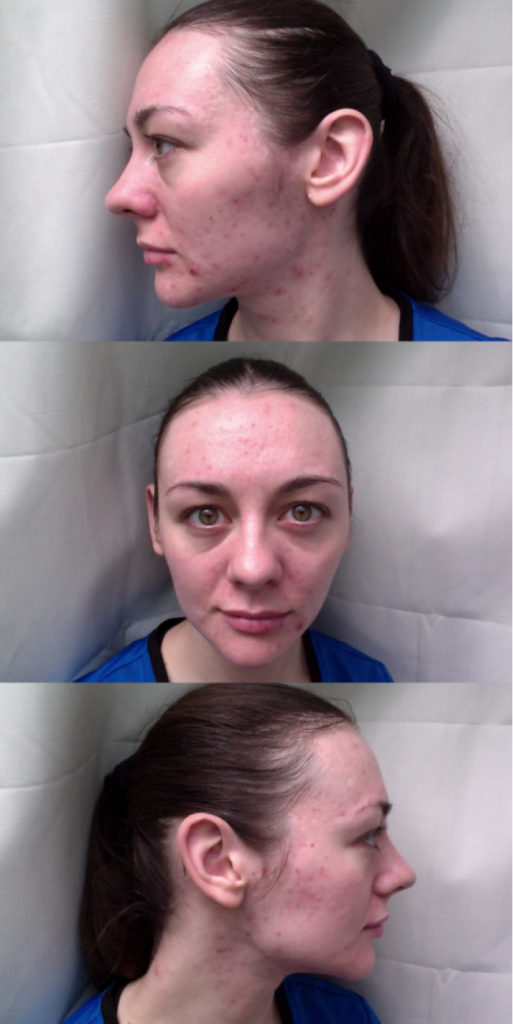 In regards to this picture, my cysts have all but vanished.Occasionally, small white heads will appear, and I finally compared them to the amount of sugar, bread, fruit, and anything else with sugar that I was eating. After bursting, they'll leave small red spots and bumps, which is probably what you're most likely looking at on my upper forehead and around my mouth in this picture. The severity is a lot less though, and the oily skin I use to have is much less as well. Even the consistency of the oil on my face has changed, and it feels a lot more "healthier"... if that makes any sense at all. I am no longer waking up with dripping amounts of sticky fluid erupting out of my pores, but rather at the end of the day a small layer of it will gradually appear, if at all.
--------------------
Hygiene Regime
- None. Only showering once a day and washing hair every other day.
Diet:
- No Dairy (A HUGE stimulant for my cystic acne!!!)
- No Sugar (hugely related to the small white heads I get).
- Lots of cooked AND raw vegetables (for healthier skin and hair).
- Lots of fresh fruit ('cause I like them).
More:
- No Multi-vitmins and/or supplements anymore.
Other:
- Sorry guys and gals, acne doesn't make me depressed nor stressed.
- I stretch/exercise around an hour a day. I constantly walk and stand.
- I get 30+ minutes of direct sunlight everyday.
- I only wear small amounts of make-up, if at all.
- I maintain a normal sleep schedule (aprox. 8 hours a day).
From the album:
11 pictures
0 comments
62 image comments
---
Photo Information for Photo On 6 10 13 At 8.00 AM