Progress from Start to Two Weeks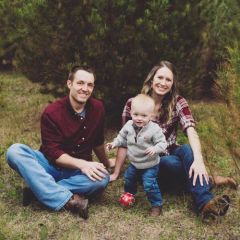 This picture is just to show my progress up to the end of week two. I'm now on Day 15. My skin is noticeably softer. Actually, I have to keep myself from touching it! I know it doesn't look smooth in these pictures... but in between the hyperpigmentation and active acne... there is some baby soft skin. It's unusual because my former texture was pretty rough! I have had some purging in these past two weeks... I'm hoping this is the dreaded "purge." Before seeing my derm, I had been about 2-weeks without massive active acne. Since starting therapy, I've had new break-outs each day. Today, Day 15, I haven't spotted a new pimple yet... just healing. Here's hoping it's almost over.
When do you purge? When did you stop? How severe was it?