Photo On 3 31 13 At 9.28 AM
Please don't forget to READ MY FAQ's before asking me anything --->
----------
Sorry for the wait, It's been almost four months since I've uploaded a picture.
For the past two months I've been getting a lot of dental work done, so my mouth area was swollen a lot and I didn't really want to photograph that.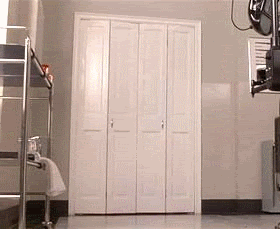 *Dentist getting my money*
... Then I got sick twice. Yes, that's right, I said TWICE. I got sick in January by my friend, then just finished getting sick again three weeks ago by my father. I must have slept 12 hours a day.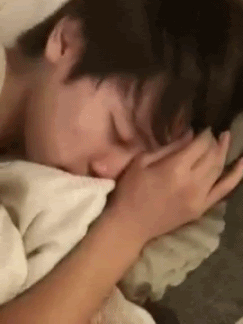 *ZZZzzzz.... snort...zzzzz....gimme back meh arm... snort...zzzzz...*
--------------------
Anyway... this is today's picture. My job is closed today for the holiday today (easter), so I finally had some time to hide behind the curtain and get a shot of myself before I started my day.
--------------------
MY REGIMEN (UPDATED AT EVERY PICTURE, MAKE SURE YOU READ THE MOST RECENT ONE):
Notable Logs:
07/11/12: Began drinking homemade juice.
07/15/12: Started taking 500 mg of Vitamin B5 (in the morning WITH juice).
07/24/12: Started taking 500 mg of L-Cartinine (in the morning WITH juice).
08/08/12: Oil Production on face vanished. Acne still persistent though.
09/05/12: No acne for about a week. Left over red spots still remain but face very smooth.
09/29/12: SOME acne snuck up... reviewing diet to find more possible hidden traces of sugar.
11/03/12: About 75 percent clear...
01/20/13: ...SICK. went off diet... also ate liquids for teeth after dental work...
03/18/13: ...Slowly coming back onto healthy diet...
Hygiene Regime:
None. Only showering once a day and washing hair every other day.
Diet:
- No Dairy.
- No Sugar.
- Lots of raw vegetables, especially salads.
More:
- No more supplements whatsoever.
Other:
- Sorry guys and gals, acne doesn't make me depressed nor am I stressed about much of anything else.
- I stretch/exercise around an hour a day and/or run 4-5 times a week. Still building a suitable exercising regime though.
- I get about 20 minutes to an hour worth of direct sunlight (no make-up on) everyday.
- I only wear small amounts of make-up for my job, obviously to cover the largest and reddest of my acne legions.
- I maintain a normal sleep schedule (usually 8 hours a day).
Copyright
© TreatAcne
From the album:
11 pictures
0 comments
62 image comments
---
Photo Information for Photo On 3 31 13 At 9.28 AM