20120613 Day Five Left Cheek No. 1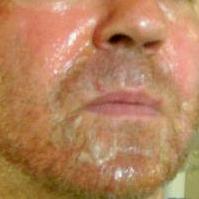 This is my left cheek five days after a 25% TCA Peel.
Compare this photo to my baseline photo from February 2009. Tremendous improvement!
I had my four round of subcision in December of 2011 and used the 'suction' method for two weeks. The scars which remained from my previous subcision treatments near re-appeared! Thank you, God!
Copyright
© 2012
From the album:
6 pictures
0 comments
1 image comment
---
Photo Information for 20120613 Day Five Left Cheek No. 1