Marks Update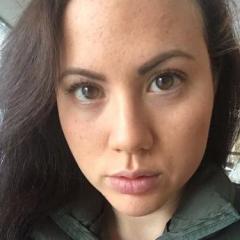 This pic was taken a few days ago of my left cheek. I've actually stopped doing anything to my skin now...
Most days I forget to do the ACV and the Bi carb exfioliation, and the egg white mask. I even forget to put on BP. Opps.
But my skin is doing ok and marks are fading very slowly. I've been trying to take a real close up picture of my skin but its hard because my digital camera doesn't like it.
But under direct light, I've noticed I actually have quite a few (5 or 6) faint scars (not red marks, actually slight indentations). They don't bother me too much, maybe one day I'll get some special chemical peel or microderm brasion (sp?).