Full Face - 63 days of Round Two of Subcision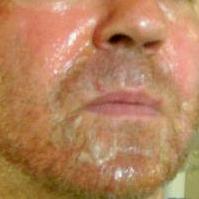 This is a photo of my entire face 63 days after Round Two of subcision.
If you compare this photo to my baseline photo, my scarring is much less pronounced today than it was four months ago when I began my journey with subcision.
In fact, when I look in the mirror I my scarring is no longer the first thing that I notice.
I am so glad that I pursued this course of treatment.
My complexion will never be perfect, but it has greatly improved and enhanced my self-esteem.
Copyright
© ©