Full Face - Natural Lighting - 30 Days Post Subcision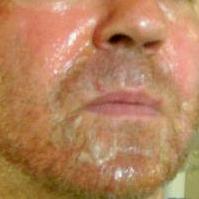 This is a photo of my face 30 days after subcision in natural lighting.
All of the micro-swelling evident from the first two weeks has now subsided.
I have one small bruise along my jawline, but that is it.
I will return for my third round of subcision on July 18, 2009.
Acne scar revision is certainly a journey.......
Copyright
© ©