Day 50 - Post Subcision - Left Check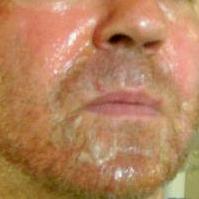 Attached is a photo of my left cheek 50 days after my subcision and TCA Cross Method treatments.
My left cheek, by far, responded the best to subcision. Most of the scars are not visible anymore.

Three boxscars remain and I plan on having them treated with the TCA Cross Method this Friday, May 8, 2009 when I return for round two.
Copyright
© ©