Day 50 - Full Face - Natural Lighting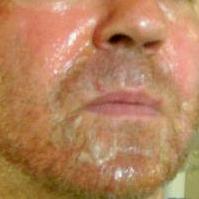 Today marks Day 50 after my first subcision and TCA Cross Method treatments.
As this photo shows, my rolling scars responded very well to subcision.
You can see the outline of some of the deeper scars, but there has definitely been a flattening of these scars and they are not nearly as deep as they once were.
I'm going back this Friday, May 8, 2009 for round two. Yee-ha!
Copyright
© ©