before_after.jpg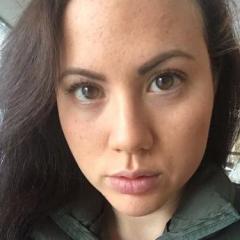 Ok, so I've been taking pictures of my skin about 1 or two weeks apart for the past 3 months. I've chosen a pic which can show one of the worst stages, and a pic I've taken recently. (Both without make up) In week 5, you can see alot of red marks, recovering from a breakout. In week 12, you can see the breakout has subsided, but there are still some lingering red marks...But my main concern was the breakouts, which have been minimised.
As well as being on the BCP, Diane, my regimen now is:
Wash face in morning with warm water.
Moisturise with a few drops of emu oil.
Apply a decent amount of BP.
(Repeat in evening)
Also, I take women's multi vitamins in the morning, as well as 3 capsules of fish oil a day.
I haven't worn make up in a very long time (as in foundation and/or powder, mainly I wear mascara for my non-existent eye lashes.) I wore make up about two weeks ago on a Saturday night, and it was mineral make up...But I still want to wait a little while for my skin to settle. Even before when my skin was clear, I didn't wear make up..I just don't like the feel of it. Anyhow....That's my progress for now.
From the album:
12 pictures
0 comments
59 image comments
---
Photo Information for before_after.jpg