6th Pixel, Before, During, After.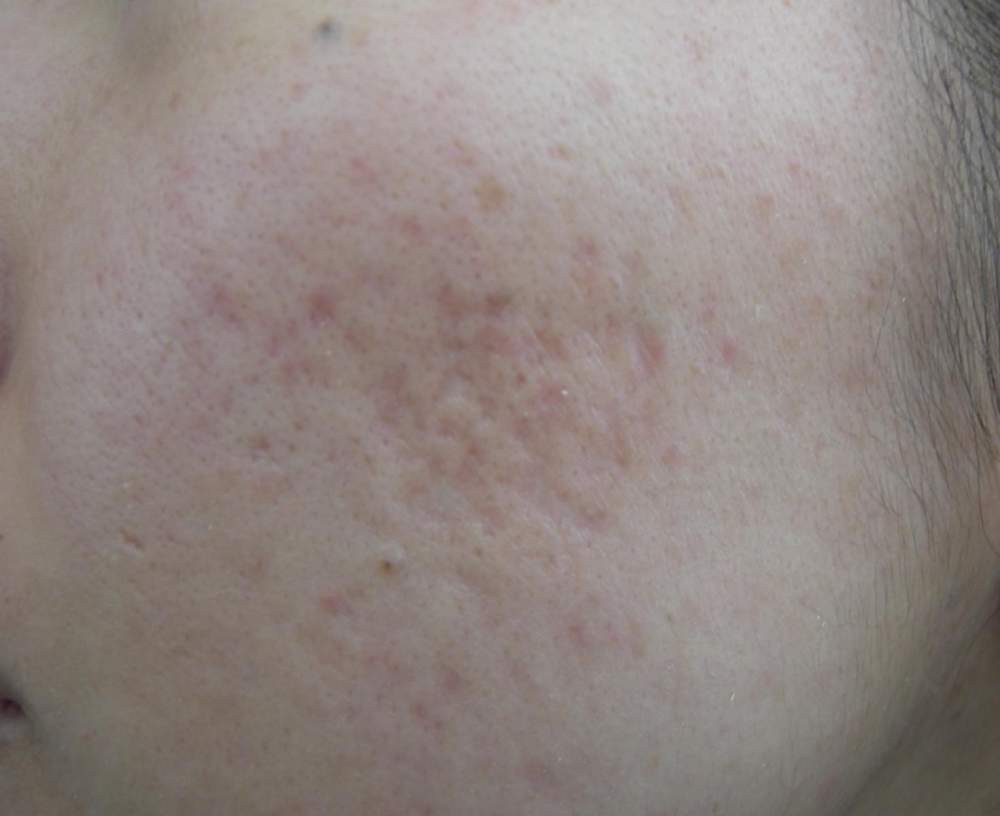 Let me specify that when I say before, I mean the day before my 6th pixel treatment, not before the 1st.
I had my sixth treatment today, and boy am I red. I took before pix yesterday in the usual lighting, and also some in direct sunlight to give a better look at the depth of the scars. Eeew. I guess I should have done that with the previous pictures, I just didn't think about it. I will try to remember to update in a couple of months.