Fuller's Earth Clay - Reviews
---
Great loose powder for oily skin and scalp

I don't remember how I heard that some people use Fuller's Earth as dry shampoo. I gave it a try a couple of weeks ago and loved the result. Then I wondered if I could also use at as setting powder and that worked wonderfully. No other loose powder keeps my oily skin shine free for hours and hours like this does. However, while the skin looks great with the powder on, it actually feels a bit dry to the touch. If you have Fuller's Earth and use if for face masks, try it as a setting powder over your foundation and you will see what I mean. I will continue using it as it is the best thing I have found for oily skin. I know some people use corn starch. I have personally tried potato starch. It worked really well, but I worry that the starch and the heat from my skin may lead to the growth of bacteria. So I no longer use potato starch as setting powder. I also know that some people put loose powder of any kind and then dip their face in very cold water or spray their face with ice called water. I was interested in trying it at first, but the whole idea of starch and water makes me think of glue....People who have tried the powder +ice water claim that their skin is oil free for hours. I'm thinking, "Well, you have glue on your face, the oil can't get out..." Personally, I don't want any product that blocks the pores and does not allow for the oil to come out. I would like it if once the oil is out, to have something that absorbs it so that my face is not super shiny. So far, Fuller's Earth is my favourite product, even though it is not ideal. I give it 5 stars, because it works better than anything else for me.
---
Definitely worth the hype.

My face feels so soft and smooth after using this mask. Does not really do anything for my breakouts sadly.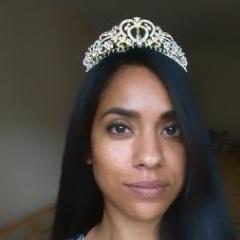 ---
A must try!

Amazing product, so far! A little about me, I've had acne, pimples and spots since puberty and very oily skin. I've been on many types of medicated face washes, creams, antibiotics, and even Roaccutane. I have also tried many many natural remedies with no success only Roaccutane worked for a little while. Which I found amazing, it got rid of my oily skin, which it turn got rid of the spots. Unfortunately when I finished the course the oil came back and then so did the spots. :-(. After reading many many reviews on MUA I have decided to try Bentonite clay masks with apple cider vinegar. I purchased the clay from eBay 250g for  £2.75 (free postage). I tried the first one on Sunday, I use a plastic bowl and plastic brush (hair dying kit) to mix and apply. Which I apply in two thin coates. The mask really smells and makes my eyes water and I get the tingling and pulsating sensation (people have mentioned) apply on my face, neck and chest. I manned up, a little discomfort will not kill me, lol. Current skin condition is oily and I have small spots all over my face and a few deep and painful spots. The mask dries very well and tight, someone mentioned the fish lips lol, which I definitely get. I kept it on for 30 to 40 minutes, I wash off by wettig the mask then rubbing off in circular motions to exfoliate. My skin is very red afterwards. I then pat my face dry and I think it is very important to use a good and heavy moisturiser as this mask is very drying (even) for my oily skin. The following day I had really soft and smooth skin despite the spots I currently have and no oil! :-). Overall I have done the mask twice in one week. It's too soon to say weather it's helping the spots but my oil and spots dried up for a day and skin felt amazing. I will be buying when I run out, if you have similar skin to mine (oily and spot prone) you should try it. X
---
The one thing that really works for my skin. And it's natural.

Tightens pores and unclogs them Absorbs oil very well, clears acne Draws out blackheads to some extent Takes 15 minutes to dry, not ideal if you have a hectic schedule Not as easily available abroad Sensitive skin types MIGHT have a problem Fuller's Earth is used to draw out grease and oils from fabric and machinery. When used on the face, it digs deep and absorbs sebum and unclogs pores. I decided to go back to using this pack (15 minutes a day), even though I get lazy sometimes. I just got tired of smearing BP on my face, which after a certain point of time, stopped working because I was too cautious of using the full amount and I really didnt want to, given its sketchy background. I live in India, so I get this really easily and it's terribly cheap, however, I think you could find this at Indian grocery stores abroad. I make a semi-thick paste, leave it on in the mornings and go about my day as usual. I dont moisturize as I have really oily skin and I wash my face thrice a day instead of twice with Garnier Pure (with eucalyptus), which is amazing. I had a terrible breakout this summer as the weather was awful this time, but a week on Fuller's Earth and it's all gone! Just a few marks left and three tiny pustules. It also really brings the zit to it's head, which I normally would not like, but with this it dries up in the day and is practically invisible the next day. If you have sensitive or dry skin though, I would suggest you only use this a few times a week instead of everyday as it really sucks out oil.
---
Great for acne Brings pimples to a head quicker Smooths Skin Could make your face a little red Takes a long time to dry (at least an hour) I don't use this one in particular, but a mask made by ayur called "Chandan" Face Mask. Chandan means sandalwood, so it's a mask made of fuller's earth and sandalwood, which is great for acne. If you live near any indian grocery stores, they should have it. It may not clear acne up completely, but it's natural. I'm tired of using medications for acne, so I've been on the natural path for a while. This mask is wonderful. It also lightens hyperpigmentation.
---
1. Natural. 2. Drinks up maximum sebum from the surface. 3. evens out skin tome if used for 3-4 weeks. 4. Can be replaced by expensive masks. 5. Refreshed skin after washing face. 6. Not many side effects. 7. Tightens pores. 8. Refines pores. 9. Sucks up blackheads to some extent. 1. Not so easily available. 2. Should be used 2-3 times a week only. 3. Does not treat existing active zits.