eXposed skin care Facial Cleanser - Reviews
eXposed skin care Facial Cleanser
---
---
View Ingredients
Ingredients
Active Ingredient:
Salicylic Acid (0.5%)
Other Ingredients:
Purified water, cocamidopropyl betaine, sodium olefin sulfonate, acrylate copolymer, triethanolamine, propylene glycol, polyquaternium-7, panthenol, phenoxyethanol, disodium EDTA, fragrance oil, salvia officinalis (sage) leaf extract, citric acid.
The list of ingredients above is provided for informational purposes only. Always check the actual product label in your possession for the most accurate ingredient information due to product changes or upgrades that may not yet be reflected on our web site.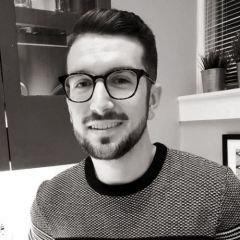 ---
Smells....natural!

So i have been using the exposed skin care system for about 4 months now. They guarantee their products work for a solid year/money back policy. I wanted to believe that this was working, and I know with natural products that sometimes they take MONTHS to start being effective, but here I am after 4 months with worse acne than before. The facial cleanser is probably my second-favorite item in the system. It smells like licorice and soap. It states that it has sage in it, but I smelt licorice; however, no licorice is listed in the ingredients for the cleanser. It is a clear liquid/gel that foams a tad bit. It's pretty thick and leaves your skin feeling soft and oh-so-smooth. There was no burn or any adverse side-effects with this cleanser. I would recommend this cleanser for sensitive skin. The instructions for Exposed stated that you should use their dermo-cloth with a facial cleanser. Note, this is a direct violation of the Acne.Org regimen, but I figured since I went dark-side with Exposed that I would follow their advice. The cloth that they recommend is microfiber but irritated my skin since it actually scrubs your face with its micro-bristles. In conclusion, I love this cleanser by itself. As far as the entire system, I would say that it was overall ineffective for my skin. I have oily skin and suffer from blackheads along my t-zone. I also have whiteheads often, and this product and system did not help me. It smelt nice though! As I stated before, I would recommend this cleanser for sensitive skin. In my opinion, this cleanser is not as great as the acne.org cleanser!