Avene Extremely Gentle Cleanser Lotion - Reviews
Avene Extremely Gentle Cleanser Lotion
---
---
View Ingredients
Ingredients
Avene Thermal Spring Water,
Cetearyl Alcohol
, Serine, Cetrimonium Bromide, Coco Glucoside, Dipotassium Phosphate, Disodium EDTA, Disodium Phosphate, 0 Phenylphenol, Sodium Cetearyl Sulfate, Water.
The list of ingredients above is provided for informational purposes only. Always check the actual product label in your possession for the most accurate ingredient information due to product changes or upgrades that may not yet be reflected on our web site.
---
amazing perfect for sensitive skin whilst on accutane! the only thing that doesn't further irritate my skin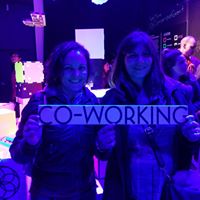 ---
Best cleanser for sensitive skin I stumbled upon this product while looking for a cleanser that wouldn't burn my face after days of using a mixture of bp and adapalene (tactupump) on my face at night. My skin was so irritated that it was very painful to wash my face with my current cleanser and even this extremely gentle cleanser burned the first couple of times I used it. However, I continued to use it on a daily basis and I cut back on the bp and adapalene. I ended up falling in love with this cleanser. It is very gentle and non-irritating. I saw such improvement in my skin that when I actually stopped using all acne medication (antibiotics and tactupump), my skin remained break out free. I've been using this since August of last year and I stopped antibiotics in September. I still occasionally have hormonal breakouts, but then I just apply tactupump at night and my skin clears up and heals fast. There are two other things I did around the time I started using this cleanser. I switched make up brands from bare minerals to makeup forever. I also started using Guinot's pure balance cream. Why I believe the cleanser made the biggest difference is that when I ran out of it and I switched back to using my old cleanser (made for acne prone skin), I broke out. I immediately went back to using this cleanser and my skin cleared. I would just like to clarify exactly how I use this cleanser. I do not use water or wash off the cleanser. I take a cotton pad (I use the shiseido ones since they are super gentle) and I add a generous amount of cleanser on it. I then wipe my face with the cotton pad. It removes make up like a charm. I'll repeat the process until all my makeup is removed. That's it. I do nothing else. If I'm getting ready in the morning, I'll apply Guinot's pure balance cream and then apply my makeup. At night, I don't apply any moisturizer. I sometimes apply the tactupump. My acne has improved so much. It actually makes me wonder if maybe my skin was just so sensitive and using other products were just too harsh and caused my skin to break out. I never thought a non acne cleanser would be better for acne prone skin, but this cleanser has been my saviour. I was really at my wits end when I stumbled upon it. I had gotten facials, changes to my diet, vitamins, juice cleanses, etc. I even had this elaborate skin care routine with masks, AHA exfoliation, toner, etc. Nothing helped. Even while I was on antibiotics, I would suffer breakouts, even cysts. I was so frustrated. I just can't believe that I've found a routine that works and it requires zero effort. I love this cleanser!
---
I use this to wash my face Removes Make up Gentle Lasts a Long Time Leaves a Film Pricey My face reacts negatively to harsh cleansers. In fact, I can basically not wash my face and I'm better off than if I do. When I wear makeup, however, I need something to get the crud off. Make up wipes leave my skin dry and red. This stuff works well, but I don't see it as a phenomenal product. If I didn't need to remove my make up, I wouldn't use it at all. It leaves a film on your face that prevents you from moisturizing.
---
Extremely Gentle Cleanser Lotion
---
Extremely Gentle Cleanser Lotion
---
Extremely Gentle Cleanser Lotion
---
Extremely Gentle Cleanser Lotion This is the first product I have used that has not irritated my skin and left it red / inflamed and dry. Yet my skin feels clean and fresh. I have not come across any cons as of yet. Although you use cotton wool to apply it and cotton wool to remove it, so it does feel odd not washing your skin. I recommend trying it if you have skin that is easily irritated. If it is out there I have tried it! And this product is very gentle. I have tried everything from high end products to basic face wash - it all irritates my skin and or dries it out too much. I use the moisturiser after cleansing and that also leaves my skin feeling oil free and not irritated.