Maxi-Peel Exfoliant Cream - Reviews
Maxi-Peel Exfoliant Cream
---
---
View Ingredients
Ingredients
Water, Cyclopentasiloxane (and) PEG / PPG-18 / 18 Dimethicone, Cyclomethicone, Cyclopentasiloxane (and) Dimethicone Crosspolymer, Glycolic Acid, Niacinamide, Octyl Methoxycinnamide, C30-45 Alkyl Methicone, Propylene Glycol, Zinc PCA, Salicylic Acid, Polypropylene, Tetrahydrodiferuloymethane, Water, (and) Glycerin (and) Rumex Occidentalis Extract (and) Ascorbic acid, Caprylic/ Capric Triglyceride (and) Sodium Ascorbate (and) Tocopherol (and) Retinol, Phenoxyethanol (and) DMDM Hydantoin (and) Iodopropynyl Butylcarbamate, Fragrance, Tetrasodium EDTA, Butylated Hydroxytoulene.
The list of ingredients above is provided for informational purposes only. Always check the actual product label in your possession for the most accurate ingredient information due to product changes or upgrades that may not yet be reflected on our web site.
---
Not Effective!

Hindi sya maganda. Ang hapdi saka kala ko ba di mag peel. One week mahigit ko na tinigil. Nagbabalat pa din. Dati soft yung face ko ngayon sobrang dry kahit nag moisturizer ako. Saka ang kati nya. Dati isang beses lang ako tinatagyawat pag me period lang ako ngayon ayaw maalis. Kainis.
---
Effective in just a month?

Hi. I've been using MaxiPeel #2 for 3 days now. There are now few peeling around my nose and cheeks. I will be having an event on 1st week next month. Will i be good by then? That's a month long. Do you think if I would to have breakouts, it would be gone by May 1st week? I'm just using it to remove darkspots due to pimple marks and mild acne. Please answer.
---
Should I continue?

Bago pa ako gumamit ng maxi peel, nagkakatigyawat lang ako ng paisa isa and most of the time nangyayari lang ito pag malapit na yung period ko pero ngayon almost 1 month na akong gumagamit ng maxipeel, ang daming ng lumalabas kahit hindi pa malapit ang period ko. Ang pinaka worst experience ko ay nagkaroon ako ng 5 pimples in just a span of 2 weeks. Every week tinutubuan ako ng pimples. Sabi sa box ng prdct ay side effects lang yun so i waited. Hanggang ngayon di pa rin nagpipeel yung face ko and i can say na so far eto na yung pinakaworst na state ng face ko ngayon. Paubos na yung isng bottle and I really dont know if i should continue it or not.
---
Bagong Pag Asa. :))))

I suffered severe acne breakouts during my thesis days. Sobrang dami na nakaka-stress at depressed. I lost my confidence big time. Hays. I used olay, ponds, garnier, eskinol, celeteque and other brands but no use. :'( So for my last option, I tried Maxi Peel products. A bit hesitant at first due to peeling pero dahil wala na din naman masisira I tried it. I used Exfoliant solution in #2 kahit severe ang acne condition ng cheeks ko. I also used Maxi Peel facial wash, moisturizer, sunblock & concealing cream. And fortunately, acne & pimple free na ko! :') I've been using Maxi Peel products for a year already. I use the toner as maintaining regimen. I never thought that 1 month use of maxi peel will make those blemishes gone. As in guys, as in. YUNG AKALA MONG WALA NG PAG-ASA. OMG. Maxi Peel is my life saver really. Thankful that I've been brave enough to try it. <3
---
First time user

Hi. It's my first time to use Maxipeel and I chose #1 kasi po mild lang sya.masyado po kasing sensitive skin ko sa face. may mga pimples po ako mapupula sa 2 cheeks and forehead at nung gumamit ako kagabi, may lumabas na mga pimples na naman ung isa may nana pa. normal lang po ba yun?
---
damages skin damages skin damages skin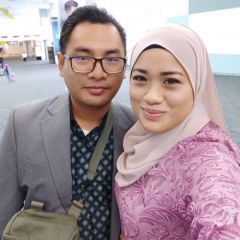 ---
Absorbed into the skin Smooth feeling Itchy Burning sensation Eczema broke out from face to neck (because I applied it) My cheek feels rough ='( It has non prescribed medication (TRETINOIN) in the phillipines. Hey, I'm a bruneian studying in Johor bahru malaysia, basically I'm trying to say is if u look, based my picture I have smooth baby bum face. One time, in my university they have th expo for PC and Chocolate fair, but at one particular corner sells this item 'Maxi-Peel'. I was handout a sample pack 'maxi peel exfoliant advanced'. MOST OF THE TIME, I am totally fine with any sample packs. From face products, to nails even hair! But this was totally different, my eczema broke out! I swear! I only have severe eczema around my right eye corner. And because it itches so much I had to rub my face and instead having my skin peeling to show that the product is working, I'm having mini bumps all over my face( eczema ) and it made my cheek feel rough! I have never feel so upset and against a product to the point I'm willing to surf, create an account just to give my point of view!! Phillipines is a great country, but not their local made products..although not entirely, I MUST say I do not support this brand! No skin regime should make u feel irritated, burning sensation and whatnot! BAH even eczema?! If you really love your skin, and still determined to try just because their spokesperson is flawless, don't be fooled. I am a marketing student, count the negative reviews and compare with the positive ones. I'm sure, the ones said nice things are paid! and if not are just killing their skin! Knowingly tretinoin is not a prescription in the phillipines, then why on earth is it inside the product? It's like having AJINOMOTO aka MSG! Thanks to this MAXI PEEL I can't use anything on my face but, eat my Clarityn pills daily in order to sustain myself from rubbing my face and neck... Aahhh! I even used it at my neck!
---
no good thing.,. maybe a hope but you'll be disappointed in the end... don't use this... just save your money and see a derma. wash your face regularly and avoid sunlight and use sunblock. this is add more damage than what your face have...
---
inexpensive have to order on-line,burned my skin I tried this product for a month and it cause severe irritation and burn marks on my face! My skin is super tough,but this stuff was stronger. FYI: I was using the 2% strength...
---
none will damaged skin permanently! i really rate this a ZERO!! 0.025% tretinoin can help treat acne, it is safe however DO NOT USE HYDROQUINONE!! it does lighten the skin but with prolonged use, it will IRREVERSIBLY damage the skin. there are other ways to lighten skin safely. example would be by using natural papaya soap, ingredients with vitamin c, vitamin B3, or using ponds double white cleanser and mositurizer. they sell it cheap cause results in the long run isnt great, its just not worth it. save your skin!