Lush Enzymion
---
---
View Ingredients
Ingredients
Fresh Lemon Infusion (Citrus limonum), Aloe Vera Gel (Aloe barbadensis), Fair Trade
Cocoa Butter
(Theobroma cacao), Stearic Acid, Fresh Papaya Juice (Carica papaya), Cold Pressed Avocado Oil (Persea gratissima), Glycerine, Triethanolamine, Fresh Lemon Juice (Citrus limonum), Cold Pressed Evening Primrose Oil (Oenothera biennis), Cold Pressed Wheatgerm Oil (Triticum vulgare), Sweetie Oil (Citrus grandis), Lime Oil (Citrus aurantifolia),
Cetearyl Alcohol
, *Limonene, Perfume, Methylparaben, Propylparaben.
The list of ingredients above is provided for informational purposes only. Always check the actual product label in your possession for the most accurate ingredient information due to product changes or upgrades that may not yet be reflected on our web site.
---
Not Worth the Price

This moisturizer DOES give a mattifying effect when you first apply it and absorbs well, which is nice. But it didn't do anything beyond that as far as balancing/controlling oil throughout the day. My skin got just as oily as ever. It also smells so weird. A smell doesn't bother me and will not deter me from using a product, but jeez it's supposed smell like citrus and papaya? Maybe rotten citrus and papaya lol. Idk, it's OK, but I don't think it's worth that price tag at all.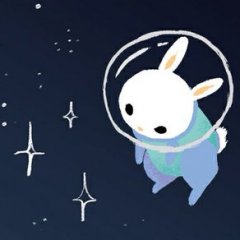 ---
Works great for oily skin

I use this product after my morning and night skincare routine to prevent my skin from drying up. It has definitely done its job in keeping my skin moisturized during the dry heat. I'm not entirely a fan of its smell, but it's nothing pungent so just give it a whiff before purchase to see if it's okay with you. Note that with this moisturizer a little dab goes a long way, so don't be so eager to scoop it up and plop it onto your skin. To make the most of the $27 dollars I had to pay for this, I just cycle through dipping the pad of my finger into the pot and spreading it out well on my face. So far it looks like it'll easily last me a good several months - be sure to check the expiration date on the tub upon purchase! Like most moisturizers it leaves your skin with a slight shine - especially in the tropical, sunny climate I live in. So if you'd be bothered by that appearance, then I'd recommend dusting your skin off with some face powder once it dries. I personally use anti-perspirant face powder, but matte powder or powder foundation would be just fine too!
---
light doesn't make me (more) greasy keeps skin from getting over oily smells good on skin alittle goes along way in the container it doesnt smell great expensive I have oily skin with acne so you bring up the M word and i freak out. But I keep hearing that moisturizing keeps your skin in check so i caved. I bought this because it has citrus in it, as well as coco butter which is light and good for my type of skin. Again I was hesitiant but when i tried it I loved it, normally when i touch my face after work or something my skin is nasty and oily. Not with this, my skin is still nice feeling. So don't let the price keep you away, with its light components and needing only a finger tip amount to get good coverage it is worth the price. (30$ every month for something that only lasts a month.)
Personalized Advice Quiz

-

All of Acne.org in just a few minutes