Aveeno Clear Complexion Foaming Cleanser - Reviews
Aveeno Clear Complexion Foaming Cleanser
---
---
View Ingredients
Ingredients
Active Ingredient:
Salicylic Acid (0.5%).
Inactive Ingredients:
Water, Glycerin, Disodium Lauroamphodiacetate, Sodium C14 16 Olefin Sulfonate, Cocamidopropyl Betaine, Polysorbate 20, PEG 16 Soy Sterol, PEG 6 Caprylic/Capric Glycerides, PEG 16 Macadamia Glyceride, Glycine Soja Protein (
soybean
), Phenoxyethanol, Propylparaben, Methylparaben, Butylparaben, Ethylparaben, Isobutylparaben, Butylene Glycol, Xanthan Gum, Disodium EDTA, Citric Acid, Fragrance.
The list of ingredients above is provided for informational purposes only. Always check the actual product label in your possession for the most accurate ingredient information due to product changes or upgrades that may not yet be reflected on our web site.
---
Drying, but Ive only used it for a week

First things first, I have only been using Aveeno Clear Complexion Foaming Cleanser for about a week along with BP and tretinoin prescribed by my doctor and a very heavy moisturizer. Here is what I have to say about it so far. PROS: -is very gentle and non-irritating -non comedogenic -overall it is helping me clear my mild acne CONS: -VERY drying -Skin is feeling a slight burn when I wash my face I will update this review after I have been using this cleanser for more than a month so I can be more helpful.
---
Did Anyone Else Find this Really Drying?

I found it to be drying. Its one of those cleansers that I thought would work out well for me because i'm a big Aveeno fan but then it was just like...meh. Now,I always thought my acne prone skin was due to OIL and that I needed things marked "clear complexion" or "clear it up" etc. However, I now know that really my skin was just super thirsty so...do I think this product is terrible, no. Do I think it was right for my skin type- definitely not. Would it be helpful for someone with mild acne? Oh for sure. HOTTAKE: if you have genuinely oily skin OR mild acne and want a light cleanser that will suck the oil up and treat the acne - you could try this. But honestly, it's not really not amazing amazing.
---
amazing!

I've been using this for a year now and its amazing! non-drying, takes away the extra oil and keeps my skin calm. love love LOVE!!
---
Better than most

I've been using it for 5 months now, and up until this last month I was seeing great results, better than anything else I'd tried. However, lately, I've been noticing more breakouts, but I think it is due to diet, stress and lack of sleep more than my cleanser, so if you are eating healthier and sleeping more than I am now, it would probably work better for you!
---
Terrible

This just made my face worse. I used it for a few months and it never got better. I took a break and then went back to it once to experiment, and the next day I had several new pimples. It is soft and the foam is nice, but it's not the right product for me.
---
Doesn't irritate my skin

When I first started using it I got dry patches on my skin, but I guess I got used to it. It didn't help with acne or evening my skin. I never used it to remove makeup since it really didn't seem like it could, but I would follow my makeup wipes with a wash with it. It's not irritating (except for that first week) and it cleans my skin. Nothing special though.
---
Not awful, not great

Inexpensive Smells nice Easy to find A cleanser that doesn't clean This cleanser is fairly gentle and inexpensive, but it just doesn't get the job done. It probably won't make your skin worse, but it's not going to help you either, unless you've only got mild breakouts/blackheads. If you have sensitive skin, I'd stay away because this was slightly drying. Not recommended for moderate acne. It also won't help with any cysts.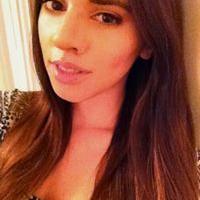 ---
best results ive ever gotten out of a cleanser

gentle ingredients helps with skin tone affordable not strong enough for severe acne hard to use pump after a while has fragrance in it I have moderate to severe acne so there arent many products ive come across that are gentle enough to use on my sensitive skin but strong enough to clear my skin. right now i am on an antibiotic that helps greatly but doesnt do the job completely without a topical treatment. when i first sought professional help for my acne bout 2 years ago i started using a product sample of aqua glycolic cleanser along with epiduo cream which worked wonderfully on my skin by clearing it completely to the point where it had become poreless and glowing but i eventually could not afford the price of the epiduo because of an issue with insurance and was unable to find the aqua glycolic cleanser. i was then left with the option of going back to an over the counter cleanser. ive tried most drug store cleansers which all claim to help acne but ironically have ingredients in them that are bad for acne prone skin. however when i came across Aveeno foaming clear complexion cleanser it specifically stated it wouldn't clog pores, was soap free, oil free, and hypoallergenic. They were all things that are recommended for you to look for on any product you buy for acne prone skin. I gave it a try and it has become my favorite cleanser to this day. In fact even the facial scrub is good too. although i wouldn't recommend using that particular one every day. 0.5 % salicylic acid isn't enough to clear skin completely but makes the product gentle enough to use regularly. please try if you are having trouble finding a product that addresses all your needs in a cleanser for your skin because this is totally worth the try.
---
Helped clear my breakouts. Helped with oil. Made my pores smaller. Slightly, just a pinch, drying. Burned like crazy when I first used it. Pump occasionally gets jammed. I have used two bottles so far, and I'm planning on buying it again after finishing the other cleansers I bought. It's a really soft, fluffy and fun foam. It's typically easy to get out, minus the occasional pump jams. It was my first ever cleanser (When I was 11, I think) and when I first used it, it burned like fire. I nearly cried from the pain. Hey, hey my skin was young and sensitive when I was in Grade 5. I threw it away when it was about 3/4 done, since I couldn't stand the sting, even though it soothed down as I continued to use it. After I went through so much pain, I didn't notice how clear my skin has gotten (besides my war-zone of a forehead) I love this product, and there's not really another product that I tried that foams like this.
---
Made my skin visibly smoother Minimized pore size Made my face glow A little drying (nothing moisturizer can't fix) Still have areas of acne I think you have to continue this product more than a week to see results, acne wise. I also used this with St. Ives green tea scrub about three times a week, the combination of this two products were the only thing that has actually minimized the size of my pores greatly.
---
Little product is needed in order to work up a good lather Leaves skin feeling smooth Removes make-up easily Does not help much with acne Can be drying I have been using this product for years, and I really do like it. I prefer using it during the summer months because it is a bit drying, I make sure to always follow up with a moisturizer! It leaves your skin feeling nice and clean, but does little to help acne. If used in conjunction with other acne products (such as benzoyl peroxide) you would have better results.
---
It leaves your face feeling cool light refreshed clean smooth soft clear brightened cleaned out fresh AMAZING And deep cleans your face but it is so gentle it doesnt overdry a bit drying(see next paragrapgh for more information) It helps clear up light to almost NO acne. I wouldn't suggest this to people who have severe or moderate acne. Althiugh it is slightly (look you guys only a bit) drying. It eaves your face feeling amazing!!!!! Fresh, clean, clear, and bright... I TOTALLY recommend this product to anyone who has no, very light, or light acne... it defnietly does clean your face, andn it claims all the things it says it does.