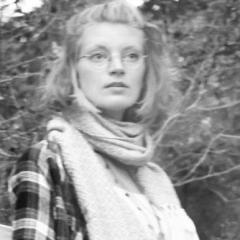 Wow, I can't believe it's Week 11 already!

Status: one dying pimple on my right jawline (NOT a cyst!), two tiny dying pimples on my forehead, a tiny pimple on my next near my jawline on the right side... um... maybe 3 clogged pores, 4 tops, on the entire left side of my face, including the jawline?

Basically, things are looking and feeling really good.

My red marks are fading fast, and while they're still there faintly my overall skin tone is starting to look very even and clear. I'm SO GRATEFUL that I don't have to wear makeup anymore to cover up giant, disgusting, crusty, red, painful zits anymore, because it's so hot in NYC (aka QUARANTINEVILLE) that makeup is totally useless. I feel much more confident, and I'm so happy that DKR works so well. God bless you, Dan!

I'm probably going to meet my goal of no active acne by next Saturday, and microdermabrasion by September 1st also seems do-able. I'm a little wary of introducing outside elements this early into treatment, because I remember feeling like my face didn't really start to feel consistently clear and smooth until around October/November when I did this 10 years ago, buttttt... my acne was also a lot worse then. Then again, the timelines for me are pretty consistent, so who's to say? Sigh, I miss Japan so much... that's where I did this the first time!

Anyway, the other thing is I did the Aztec clay mask for the first time in a month this past week and then I broke out in all these little pimples. I am therefore kind of trepidatious about introducing external elements, which is something Dan says and is totally true. I want to get my skin to optimal levels before microdermabrasion. No rush— things are looking good, and I LOVEEEE acne.org AHA!

OK, that's all. Keep on truckin'!