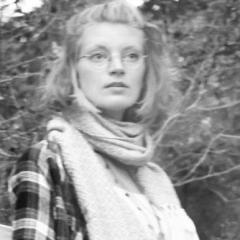 Wow, it's almost Week 8-- meaning I've been on the Regimen for almost two whole months!

Status: my skin is looking really good. The right side of my face -- forehead, cheeks, temples, chin, jawline, neck -- is almost entirely clear. I have no pimples there, and no pimples on the horizon -- just maybe 2 clogged pores on the apple of my cheek, and mayyyybe 1-2 more on the side of my face. They're imperceptible, and even though you're not supposed to pick I DID squeeze at that system of clogged pores and got quite a bit out. I know my skin, and sometimes it's good to just get it out. I'm very lucky that I don't scar.

Oh, and that cyst I had for about 6 full weeks on my right jawline? FLATTENED OUT! This makes me really happy.

The boil breakout from last week is also pretty much gone. The ones under my lip and by my jawline are flattened out and left faint red marks that will probably just take another two weeks or so to totally disappear; the one on my cheek is still there, but shrinking and basically flat. It's weird; it is shrinking in circumference. It was sort of a faux-cyst, so it's OK that it's kind of doing its own thing. My jawline broke out a little in one big-ish pimple and two smaller ones, but it's starting to smooth out and frankly, I'm just happy this stuff is coming to the surface. Ah, clear skin... it makes me feel excited about life, and reminds me of times in the past when I felt excited about life as well.

What else... my left cheek and temple were kind of my problem areas for a while, and to an extent it still is-- although most everything there is pretty much at the surface or drying up. I have a bunch of little redmarks on my left cheek apple, and save for 1-3 imperceptible little red dot slightly inflamed pores on my cheek/near my jawline, it's pretty much clear. There are two teeeeny tiny clogged pores next to the cyst-ish thing, but that's OK... I know these now, and they go away quickly. On my temple where I have a literal line of PIH from an infection/breakout there from March to... well, now, I guess, there's one clogged pore and one tiny papule. I'm happy that things are at the surface and going away. Under a tiny bit of makeup, my skin is looking really nice!

I have a whitehead on the center/bottom of my chin, which is fine because there was something there, and a big hard papule on my forehead that is almost funny. I don't really care about that one because it will go away in a few days. It may leave a redmark, but as all my times on DKR have chronicled, the zits I get at this point in the game are a) always in a spot where there was something under the surface, b) tend to go away comparatively quickly (unless the problem area was a DEEP problem area) and c) don't leave behind devastating PIH. It seems like in the beginning ALL the zits were leaving behind big PIH, and by the beginning I mean before I started when I realized my acne was getting bad.

I'm so happy that my skin is clearing up in earnest. My wonderful and glorious and sexy boyfriend went back home NYC yesterday, and I've got another 2 weeks of vacation (which means working remotely, which is all good!) before I go back home to NYC as well. Man, I'm not exactly excited about going back, but it'll be good to see him and see what NY is like now that things are starting to open up again. This virus thing is so insane... I hope the culture of fear and paranoia created by the mass media eventually dies down.

Anyway, it feels good to have reasonably clear skin. I'm not quite where I want to be yet, but in another month I imagine things are going to be looking REALLY good. I'm also excited to see what they'll look like by the time I see my BF again in two-ish weeks.

GOALS:

1) Perfectly clear skin with no PIH by my birthday (October 1st!)

I guess that's it. I have other goals, too (publishing my first book, sustaining myself abundantly as a freelancer, going back to Japan [as soon as we Americans are able to...], and just generally being as happy and filled with purpose as possible), but that's for another post!



Clear skin ahoy. We got this! DKR WORKS! And I told my BF about it, which has made us closer!!