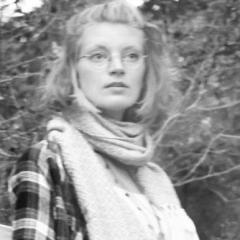 Hi again,

Well, it hasn't been that long, but writing in this thing always helps.

The three boils are a lot better-- the one under my lip is pretty much flattened out, but it's leaving a big red mark. Oh well. The one down by my jawline/lower cheek is also pretty much flat, but also seems to be leaving a red mark. The one on my cheek isn't quite flat yet and didn't come to a head, but it's also not a cyst. It's flatter than it was, though, and less red, so I guess time will tell. Nothing to do but charge forward.

Other than that, my left temple is purging a little bit-- two small/medium sized zits are coming to the surface, and I got a medium-ish zit on the back of my left jawline. It sucks, but it's all oldddd stuff where there were blackheads lodged under the surface for months now. I wish they did what happened on my RIGHT side, which was turn into a pore-sized white head and then flake off without anything more than a speck of PIH, but c'est la vie.

I realized that there is room for improvement in my regimen. I put on makeup throughout the day, since I'm around my BF; I don't do it exactly 12 hours apart; I didn't wait between steps last week. But this week I am. Oh, and I still touch my face a lot and also have been applying anti-bacterial gel to the zits, which started in earnest with that scab thing under my lip. I know in the past interations I've done the Regimen (other than in 2010), I've tended to quit or slack off around the 6/7 week mark. But this time I'm just going to push forward. The good news is that my face isn't as red as it was, and the texture really is smoothing out. Once these zits are gone, things are gonna be pretty smooth and nice. Nothing to do but keep a positive attitude and improve on my Regimen. So, without further ado, here's what I can do to tighten things up:
-Do the Regimen 12-ish hours apart, consistently
-Pat my face dry with the towel
-Be extra gentle when applying products
-Only apply makeup once in the day
-No more anti-bacterial gel (except for where the scab was)
-Keep on keepin' on!
-OHHH, and resisting the urge to touch my face throughout the day!

I guess that's all. I can't believe it's been almost 6 full weeks. I am pleased with my progress and definitely see improvements... I was just hoping to be clear by now. Oh well. I think in 6 more weeks things are going to be looking AMAZING, and in 2 weeks all the active acne will be way down as well. A lot has come and gone in the past two weeks; I'm glad that some areas of my face are cleared up for good. Definitely in another month it's gonna be BOMBASS
OK BYE