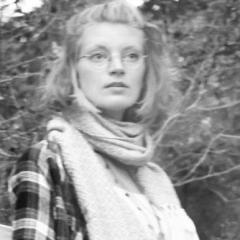 Hey hey,

Well, I don't know. It seems that breakouts come and go in waves. The good thing is that they are clearing up quickly, and that they're in places where there was already stuff lurking. I wish it would go faster!

Current status: forehead is totally good. Right temple stillll has the shrinking zit by my eye, and another zit by my hairline that was a deeply lodged thatch of blackheads. The right cheek is looking pretty good, with some more long-lodged blackheads having come to the surface as tiny pink pimples. The jawline feels good, but is itchy! I dunno what that's about (maybe getting bug bites in Congaree National Park yesterday?), but other than that one cyst that's been there for FIVE WEEKS now, it's pretty much clear. Doesn't feel like there is anything really lurking under the surface anymore save for maybe a single clogged pore. And the cyst has two tiny white heads on it, and it just looks like a normal zit, so... it'll go away when it goes away.

My chin is OK... it's starting to feel smoother, which is nice. The underside breakouts have reduced in frequency, and the zits do clear up quickly. I popped one yesterday and hope it doesn't mess with it too much... oh well. I stopped before blood and clear fluid came out. What else... my right NECK kind of broke out, and in fact my neck has sort of been breaking out this whole week or two. But it seems to be calming down and even though it was a big-ish pair of zits they're all but shriveled at this point. Definitely on the outs, and I trust that the area just needed to purge and is on its way to clear clear soft clearness.

Right jawline... also broke out last week but has since cleared, and quickly too. My right side of the face feels pebbly with a few clogged pores and it's frustrating. I want them gone. My left cheek also got a zit, which just popped up today. Sigh... but I know it'll go away in a few days. It's not deep and it was in an area with stuff going on. Same with the apple of my left cheek... I have some blackheads that have been aching to come out and have these tiny pink pimples there that aren't that inflamed (thank god) but, once gone, are going to make my skin soar.

OH! A CYST I got under my lip two weeks ago came back to a head the past two days, and it's annoying but it is what it is, I guess. BP and AHA that shit to oblivion... at least it's coming to a head.

My left temple still has the remnants of two cysts, and the area just underneath it feels like there is some stuff lurking under the surface... oh well. Just gotta keep pushing on.

The What To Expect page IS NOT ACCURATE! I remember that from the last time, and it's totally true for this time as well.

My face is red and feels kind of grimy, but I trust it'll get better. Here are some ways I can improve on the REGIMEN:

- TOUCH MY FACE LESS!! This is the biggest one.
-BE GENTLE!!!
-Be consistent with my products... currently using a different face wash and I don't like it (on a mini vacation now)

THAT'S ALL...