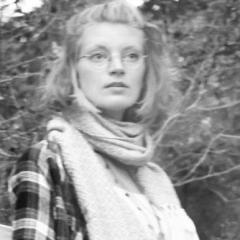 Hey hey,

Well, absolutely no one is reading this thing, but that's OK.

My skin is looking better. I wish it would clear up a little faster, but for now I'm pleased with the progress I'm seeing. Generally, things are clearing up: areas that purge tend to stay clear, and my skin isn't that red anymore. It's still a little blotchy, but like all my times on the Regimen, this is just a fact of things for the first few weeks.

Really, I've only been on the Regimen less than 4 weeks, and truly, my skin looks a lot more clean now than it did. I have far less clogged pores and inflamed acne, and although my skin is still purging (especially my chin, but also my jawlines and the area near my mouth), the pimples aren't as big and don't last nearly as long of a time. Some of the bigger lesions leave purple marks, but they're nothing compared to what the big cysts left behind on my right chin/jawline area and left temple. Those will take a few months to fade, but until then not having as much (or any) inflamed acne around them makes them look a lot better.

I'm grateful that it's getting hot, but I don't need to plaster on tons of makeup. I feel a bit better with concealer on my red spots/the few small pimples that remain, but makeup -- like I've said a million times before -- actually makes my face look worse than if I didn't have anything on it at all. Oh well... for now, I still feel better with a tad on.

What else...

I did a jojoba mask today, and while no dead skin came off my skin does feel a lot softer. It's starting to feel a bit dry and leathery, so maybe I'll lay off the AHA to once every two days as opposed to once every other day. I remember having a big problem with that 10 years ago when I first started DKR (omg...), but I LOVE how AHA makes my skin feel. It feels so soft and flake-free the next day... it really is powerfully exfoliating. Plus, I think it helps with the tiny little pimples that are still coming up.

THAT SAID, here is the exact lowdown on my current status!

Forehead: entirely clear, with no clogged pores or blackheads. No real redmarks. It looks and feels really good.

Left temple: one non-red tiny tiny bump remnant from a zit last week, and mayyyybe one teeny tiny clogged pore that won't turn into an inflamed pimple and will probably just fall out on its own. Yes.

Right temple: one dying zit with a thatch of blackheads near my eye that, while small, has been sitting around for the past two weeks. That said, it has been shrinking in size the past few days, so that's good. a few other long-lodged blackheads are coming to the surface, but the zits are small. I'm not sure when they'll go away, but for now it's OK. I trust that they will.

Left side of face/mandible/cheek: there's some activity here! I have two small pimples on my left cheek (like, very small-- pore-sized) and a tiny-ish zit on the edge of my face, near the back of my jawline. These were both areas where there were blackheads, though, and they're just coming to the surface. Have to remember to leave them be and not touch them throughout the day...

Right side of face/mandible/cheek: same deal-- a few clogged pores/blackheads that have sort of come to the surface in the form of tiny zits, but they're all on the edge of my face and are small enough, so I don't really care. They're on the way out. I squeezed out the contents of two or three blackheads on my cheekbone that were pink for a day or two after, but are now just so nice. I try not to pick, but sometimes I feel like you can get it out and then it's all worth it. Definitely a gamble...

Left jawline: Some activity! A few very small pink zits -- maybe three total on the whole thing. I'm not THRILLED about it, but it's also not that bad. I've been smothering on the BP and will try my best to remain gentle/not touch it. Besides, the jawline was smooth before, but I could tell it wasn't totally done purging.

Right jawline: same deal-- two teeny tiny zits where there were blackheads before. The cyst from 3.5 weeks ago is STILL THERE, but it's not down to the size of a "normal" zit. I wish it'd go away-- it's definitely the biggest zit on my face right now, which I guess is encouraging?

Things are definitely clearing up...
And last, but not least, my chin-- the warzone: the bottom has been purging for about a week. I've had some big, disgusting yellowheads there, but I'm glad they're not cysts. It's on the bottom edge of my chin anyway, so it's not super visible, and it's an area where there were a bunch of blackheads. It doesn't look great and I'm sure I'll be left with some redmarks, but the plus is that my chin is feeling smoother. The no-man's-land area is basically clear on both sides, with a bigger-ish zit cropping on the right side that left a little redmark. Grr, but whatever. It doesn't look that bad and it's basically flat.

The area UNDER my chin, which I call the Fish Hook spot, has broken out a little. The zits are all teeny tiny, but there are probably 4-5 of them. I bet it's because I touch that area a lot, so I'm going to try my best not to and to just be as gentle as possible. My neck feels really dry, but since I've broken out a bit on it/the jawlines/Fish Hook area it's a necessary sacrifice for the time being.

I'm in a good place... I anticipate that in about two weeks I won't feel the need for any makeup anymore. I'm so glad things are clearing up, and reasonably quickly at that. It wasn't that long ago that I was obsessing about zits in the mirror, and now I'm back to thinking about other things. My boyfriend with Perfectly Clear Skin (PCS) and I are going on a two-week long trip together starting tonight (!), and the timing is good. Things are just gonna keep clearing up. I'm glad I don't feel crippingly self-conscious about my skin anymore. I'm not QUITE where I WANT to be, but for now it's good enough. It's clearing up, after all, and I'm definitely over the hump and through the woods. My skin is used to BP now, isn't flaking and red, and is clearing up rapidly.

Grateful for this program.