Natural Remedy- Numero Uno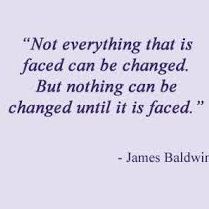 Apple Cider Vinegar has probably got to be one of the most talked about and hyped up natural remedy of all followed closely by coconut oil and Aloe Vera.
For those who don't no Apple Cider Vinegar (ACV) is a type of vinegar made from apples, yeast and sugar. According to Comvita's article 'Apple Cider Vinegar: How it's Made', the apples are crushed into juice before being mixed with yeast and sugar. This combination may sound familiar to all you alcohol advocates and yes this first step results in alcohol. However, instead of leaving it there and going to town, the alcohol is fermented further due to the formation of a particular bacteria who goes by the name 'acetobacteria' thus creating and acid- acetic acid. This acid is what you taste when you ingest the acid. It contains important elements potassium, calcium, phosphorous and magnesium. And if you're wondering where that bacteria went in this process, don't worry it is still there, and referred to as the 'mother'. It's that floating, fluffy, stringy looking fibrous looking membrane in the bottom of the bottle and it is the most important part as it provides enzymes and good bacteria that your body will appreciate receiving. Both your skin and digestive tract have a natural biota made of good and bad bacteria. Good bacteria are bacteria that aid your body and allow it to be healthy. According to the National Center for Health and Research, these bacteria are the first 'line of defense' against intruders (pathogens) such as diseases that can cause infections and other nasty problems. Good bacteria is also essential in maintaining a health balance of our microbiome- a mixture and good and bad bacteria specific to every individual person. This is your body's way of keeping our immune system on it's toes without being dramatic. If your body is not exposed to enough bacteria your immune system becomes over sensitive and flighty, if you will, causing it to attack anything including your own body. This results in something called and autoimmune disease. Too much bacteria in the body though causes your immune system to become lazy and negligent, allowing all sorts of bacteria to wreak havoc on your body. Good bacteria aid your digestive tract in keeping your immune system in check as well as making sure bad bacteria can't grow there. They also help your body's cells in breaking down sugars and toxin that you body is not capable of doing and allowing us to absorb fatty acids, they also promote growth and repair of damaged tissue. Bad bacteria are constantly present in your body but with good bacteria around, they are harmless. When the microbiome becomes imbalanced that's when the bad bacteria strikes causing anything from a pimple to toxic shock syndrome and other more serious problems. The rampant run of bacteria is a slippery slope from allergies to inflammation in areas of the body and crippling autoimmune diseases. So, to get to the point, it is important to flood your body with good bacteria including your skin.
With ACV's good bacteria, its no wonder so many people see the benefits so quickly. Finally there more defense against the evil bacteria,allowing your skin to heal faster and fight pimples. Many people who used ACV saw an improvement in wrinkles, reduced scarring and a decrease and in pimple longevity. In my own experience ACV has improved my skin greatly. I saw within the first use, a decrease in the size of my pores, blackheads seemed loosen in a way that only ever occurs with hot water and a good face wash and I saw visible improvement with the fine lines on my face caused by the acne and benzoyle peroxide. Though it smells quite off putting you do get used to it and once you dilute it with water the smell is more bearable. I prefer to use my ACV as a toner. In a small container a poor a small amount of apple cider vinegar and then fill the rest with water. I usually go according to the smell; as you apply water give a gentle wiff and continue to add the water until when you smell it, you can tolerate it. Though its not accurate more often than not I find this way when I apply it to my skin I only feel a slight tingle and no burning. ACV is a dscent makeup remover but not the best so you're better of applying makeup remover, rinsing your face and then applying the toner and cream. The surprising thing about ACV is how soft your skin feels after applying it.
If you find you can't stand the smell apply Lavender essential oil. Lavender oil is supposedly good for healing as well and will take away the acidic smell.
I found however that I couldn't use ACV alone, I still use a gentle face cleanser and benzoyle peroxide 2.5% to keep pimples from popping up but I found that they didn't leave as dramatic after effects and the scars faded much faster.
So, all in all this natural remedy isn't too bad. It's affordable and lasts a while. One bottle might cost as much as a cheap drugstore toner, works twice as good and last plenty longer. If you plan on using it or trying it out, make sure you get the one with the 'mother' and dilute it before applying it to skin. The more sensitive your skin the less ACV should be in your solution.
Thank you for reading, the quote of the day is:
Resources:
Comvita. 'Apple Cider Vinegar: How it's Made' url: [mod edit: link removed | reason: no blog links]
National Center for Health Research. 'Bacteria: The Good the Bad and the Ugly" url: http://www.center4research.org/bacteria-good-bad-ugly/