Loving Ourselves and Others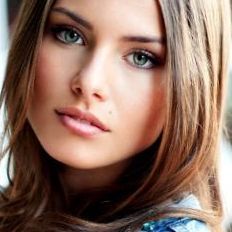 The notion of love can be interpreted in two main perspectives: love of oneself and love of others. Harmonic development of a person's character includes a sound perception of oneself in correlation with the surrounding world with love being the key point. Thus, having a mature personality means to be able to distinguish one's emotions, and to have an understanding of love as a force, which builds relationship, unites people with different views and values, and helps to realize one's individuality. The two films, that brightly outline the problem of the character development or, on the other hand, retardation in conformity with understanding of love, are: Gone with the Wind and American Beauty. Despite different conceptions, the films have been extremely successful with American viewers due to the powerful way of the hero portrayal and deep social and psychological background. These features have always been determinant in art. Gone with the Wind is a film about a lifestyle of a woman who has a virile character, while American Beauty depicts a weak man at the moment of crisis. The first film is about success and the second is about degradation. The opposition between these protagonists may be very interesting for study of human thinking under the influence of different conditions. The reason for success of the heroine in the first film is the love of herself, which was her leading principle, making the love of others less important. The hero of the second film had problems both with love of himself and love of others which resulted in his degradation. Gone with the Wind and American Beauty are the two different stories, which outline love (or lack of love) as an essential reason of a character development or retardation and analyze human psychology from the point of a person's success in society.
In terms of psychology, love is a wide variety of feelings and states, representing admiration, affection, kindness and the expression of positive attitudes towards inner our outer objects and phenomena.
Combining the two kinds of love: love of another person and love of oneself is crucial in building relationship. Many people, especially women, tend to lose their "self" in admiration and affection they feel to a partner. Therefore, it is significant to note that love of oneself is an obligatory element no less than love of others in building strong links between one's self-perception and the surrounding world. Lack of self-respect is another reason which complicates finding their path for some people. All the steps a person takes toward his self-realization or achieving some goal may be ruined, if one does not believe in himself and does not value his/her needs and dreams. Learning to love oneself may be a long process if the childhood of a person was full of trauma or one was raised under unfavorable conditions, yet it is most essential in the situation, when a person cannot achieve success because of lack of self-respect and oppressive memories. A clear understanding that love is a basis of relationships and love of oneself is a key to a harmonic living helps to develop a healthy lifestyle, achieve personal happiness and become a valuable member of society . Loving oneself leads to love of life, love of God and of people He created; this, in turn, produces a reaction – we usually love those who love us – and the sense of being loved may increase one's self-respect. In essence, it is very important to develop a fair relationship with oneself, for it is a beginning of a person's interaction with the world and a basis for relationships with other people. It may be often observed, that people who lack confidence or suffer from inner problems, fears and inferiority complex, usually have very few friends and experience difficulties in building a relationship with an opposite sex. On the other hand, those who are in harmony with themselves are able to successfully interact with the others. Self-assured people can achieve their goals with less effort and build more successful professional careers, than those who are not sure of themselves. There is a saying that those who can not love themselves can actually love nobody, and it is partly true, for lack of self-love and respect results in different psychological problems which lead to destruction of human relationship.
As mentioned above, we may observe two different scenarios of the influence of love on a character's self-perception in the films Gone with the Wind and American Beauty. The first film presents a deep philosophical author's view on the world, in which a person should work hard to achieve his or her goals and where success is impossible without self-assurance. The main character of the film, Scarlett, is a careerist, selfish, cruel, immoral and actually narrow-minded in her personal life, unable to predict the outcomes of her actions while in business affairs she possesses amazing intuitive grasp and resourcefulness. Though, people often build careers, achieve great results, but do not to notice how they lose themselves and their beloved ones in this eternal striving becoming enslaved by the zeal of money. Hence, when one reaches what he/she has been trying to achieve in spite of all one suddenly understands that realization of a dream does not give any sense of protection, inner peace and happiness, for which one really craved. Scarlett is unhappy, even though she is adored by men and lucky in business. "I'll think about it tomorrow" – is a classic scheme of repression - the defense mechanism of the psyche, according to Freud which the heroine uses when dealing with problems. According to Freud, repression aggravates over the years to hit later with its full power. Scarlett is sometimes so self-assured, that it may be understood as a sense of self-protection. She is a strong woman, who does not want to show her fears and inclinations, by which she is repressed, to other people. She suffers but she knows how to love and that is why her character does not degrade under the influence of all her negative feelings.
The main character of the second movie is completely contrasting to the first analyzed character. Lester Burnham is going through a midlife crisis, being not respected and valued at work, and, moreover, having serious problems in his family life. He loses his self-respect, and, tormented by mental anguish, falls into a deep depression. Expectedly, he tries to find love and support in his family, but as his attempts fail, his self-perception degrades even more and he falls in love with his daughter's classmate. This ardent passion gives Lester a powerful life-impulse, which underlines the idea of love as a creative and a healing force. However, his feeling is ruinous by nature, arisen from identity problems and suffering misunderstanding and unhappiness, so it leads Lester to a precipice. Quite often it may be observed that a common lifestyle conventionally flows according to the plan: education, work, family and purchase of a house, cars and different goods, which provide a comfortable living. In this craving for better life one may lose the grasp of reality and forget about love. For that matter, life crises, which, if not leading a collapse of all human endeavors, then certainly depriving a person of all that he/she has gained during his life, may be regarded as healing situations
The reason of Lester's degradation lies in sexual frustration, caused by hostile relationship with his wife, complicated by absence of love. Yet, Lester is a good-natured and he strives for love and sympathy, though fails to get any. In his state of depression he still wants to be a good father, but his daughter neglects him in the way he neglects himself. It is the evidence that hardly anyone may love and sympathize with those who have no love and respect for themselves. Lester is a perfect father and perfect husband, but the absence of love makes him unhappy and neglected.
To sum up, love is the main constituent element of each kind of relationship, as well as of one's individual self-perception. Gone with the Wind and American Beauty witness the importance of love and show how a person's character may develop or degrade in different situations. These films manifest the idea that it is impossible to be loved for those who do not know to love themselves. Lack of self-respect may cause serious problems and lead to failure of relationships with other people. Therefore, loving oneself is a key element in creation of a sound relationship, hence, one should learn how to love in order to achieve harmony with the surrounding world.
Author's Bio:
Amanda Parkinson, the writer at [mod edit: link removed | reason: linked to paper-writing service] and a passionate series movie watcher. She used to lifestyle blogging and solo traveling.