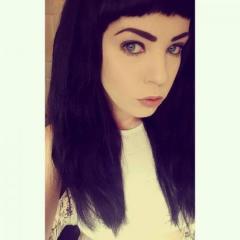 And 2 years from my last post!
Still visit often to buy my beloved BP haha!
Just a little update as I always promised I would, even when I became clear.
My routine is now:
AM
Wash face lightly with a Face Halo and plain water, apply a small amount of BP only on cheeks, 2% hyaluronic acid and finally Cetaphil rich moisturiser.
PM
Remove make up with Face Halo, cleanse with CeraVe Foaming Cleanser, apply Differin 0.1% and finish with 2% hyaluronic acid.
Been using this routine for a few months now and my skin loves it. I still get hormonal breakouts every month, however I have accepted this as I am not sutiable for hormonal contraceptives. These monthly breakouts are also very small, usually only a couple of spots that go quite quickly.
Back in my really bad skin days my PIH and deep scarring was awful. 3 years down the line on Differin has faded all but most of my PIH. As for my scarring, obviously it's still there but it's pretty much undetectable now unless I sit with my nose to the mirror. A lot of it has plumped up? Not sure if that's the right terminology but the scars do not look as deep they used to, which is all I ever wanted.
After using Differin for 3 years now I can honestly say it is my holy grail product. I don't think I will ever stop using it lol!!