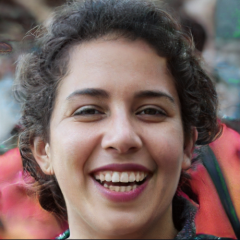 Though the ailment called acne is age old and thanks to modern science there are plenty of therapy options available today, there are several myths surrounding acne, which are as stubborn as the ailment and refuses to get eradicated. Here are some popular myths which continue to do the rounds even till date:
Poor hygiene is the real cause behind acne (this myth I hate most of all ): This is untrue. The real reason of acne breakout is the harmful combination of dead cells and sebum which sits stubbornly under the skin and can not be cleaned properly. Cleaning with a gently soap and water can help keep the skin health but over scrubbing can not treat acne. Though poor hygiene can not cause acne, it can aggravate the situation further.

Abandon chocolate and junk food to take prevention against acne: Though there is a saying that oily food and chocolate triggers acne, there is no scientific evidence to prove this. While there have been plenty of studies on acne, there is still no firm data available to confirm any truth behind this claim. In any case, foods rich in oil and containing excessive sugar are bad for health as well as for the skin. So such foods should be avoided in any case. There is new evidence that milk and foods rich in iodine can cause outbreak of pimples. Since iodine is found mostly in seafood, it could be a good idea to limit your consumption of seafood.

Acne can not be treated with medicines, as it would take its own course: This is not true. There are plenty of medications and home remedies available which are used to treat acne effectively. If you are unsure of what therapy to choose, the best option is to consult a dermatologist, who can perfectly judge your own individual condition.

Take more medicines if you want your acne to go faster: This is also untrue. While there are many people who use excessive quantities of creams and medications with the hope of making their acne disappear faster, the reverse happens as the acne condition worsens with over medication. Even consumption of oral pills more than the desired quantity can help the acne to get more sever. It is best to use acne medication in recommended quantities and dosages.

Acne is only for teenagers (I still don't understand why do people believe in this myth): This is true to a certain extent as it affects mostly teenagers and acne clears up when a person reaches his '20s. However acne is not limited to teens only. It has been seen that acne affects people even in their 30s and 40s.

Acne impacts only the way you look: Ask anyone who has been a victim of acne and he would tell you that acne not only affects one's appearance but also negatively impacts ones self esteem, confidence and mental stability. Though it is only a skin disorder, it can have far reaching effect on one's mind too.

Facial make up causes acne: Though using poor quality make-up can aggravate the situation further, it is always safer to use make up which are either "noncomedogenic" or "nonacnegenic".
Do you know other myths? I really want to read them all!

About Author:
Janet Daetton is a professional writer at custom dissertation writing services [mod edit: hyperlink removed | reason: linking to/advertising writing service] , and blogger. She is interested in science and medicine, her hobby is to dispell medical myths to save someone's health and even life.