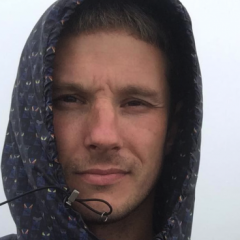 Pimples and acne are every teen's nightmare. Acne raises its ugly head at the most inopportune time; prom night for example. We are bombarded with advertisements for the treatment of acne, but we know that in reality, there is no quick fix and sometimes wonder if there is any fix at all. It is just one of those rites of passage we feel one must endure; one that would eventually end, hopefully, and bring relief.

But teenagers are not the only victims of acne; adults also have to deal with that unexpected visitor popping up without much of a warning. One myth concerning acne is that it is caused by dirty skin. Some people who buy into this myth, spend an excessive amount of time washing, cleaning, and scrubbing, which, I regret to burst your bubble, does not get rid of excess oils and bacteria. To deal with acne, you need to attack the root causes, which include stress, diet, hormones and vitamin deficiency, either individually or in combination.
Herbal treatments can address many of the root causes of acne, and the good news is that many of the preparations you can put together in your kitchen at minimal cost to you. Here are a few herbal remedies:
Dandelion Root: One of the major causes of acne is bacteria. Dandelion root contains blood-purifying properties that could help your body get rid of bacterial toxins in your skin, as well as the excess hormones, which is another cause of acne. Dandelion root can also attack the androgens that lead to breakouts of acne. It may be an annoying lawn weed, but dandelion contains many nutrients and phytochemicals. The leaves are rich in vitamin A and C. In fact, you can get more vitamins A from dandelion leaves than you can from carrots. Here is a recipe for dandelion tea. You can also use this same recipe as a face wash.
You will need 5 dandelion leaves, or 1 tablespoon dried dandelion leaves. Pour one cup of boiling water over the leaves and allow steeping for 10 minutes. Strain and add honey to taste if desired. Drink a cup 3 times a day.
Aloe Vera: The benefits of Aloe Vera as a topical solution are no surprise to many of us. There is Aloe in face creams, sunburn lotions and a host of other preparations. Aloe Vera can help to ease any discomfort or irritations that result from acne. Generally, from personal experience, I find the effects are instant. There are many ready-made preparations you can purchase, but I always keep an Aloe Vera plant around to instantly soothe any skin irritations. For each treatment, break off a 1-inch piece of the plant leaf. Squeeze out the pulp and gently apply the pulp directly to the affected area. If you prepare a larger amount of the plant, refrigerate the remaining portion until needed.
Many essential oils can be used to treat acne. Juniper oil is great due to its antiseptic and astringent properties; Tamanu oil helps to fade acne spots, and lemon oil is good for oily skin. There are many other you can use; all it takes is a swab and a dot on the affected areas. My personal recommendation is that you try avoiding using commercially prepared foundations and other facial makeup when acne is present. If you must, try an organic one preferably with no animal by-products and chemicals.
There are much you can do to ease the frustration that acne causes and develop an acne-free complexion. Help is right in your own back yard. As discussed here, many common herbs are known to work. Even though we are dealing with herbs, some people can be allergic to the topical solutions presented here. Exercise caution and test a small amount first. The information provided here is not a prescription for acne treatment, but information garnered from my own experience and research on the topics.
About Author:
Matthew Evans is a travel blogger, rizk casino reviews [mod edit: removed unnecessary hyperlink here] writer, and teacher. I hope that my knowledge will help me to understand people and make their lives better. My passion is running. You can feel completely free while you run. Also, sport is really good for your skin.