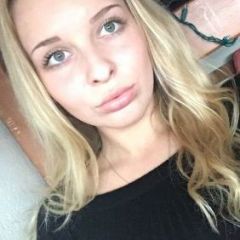 Entry posted by kts399 ·
74 views
I never thought I'd share my struggles with acne online, but I feel like others can relate to how I'm feeling or even my personal toxic relationship with my skin. I've been getting acne since I was in my early teens, trying almost every treatment out there. I've been on Accutane, Doxycycline, Spirolactone, countless topicals, etc. I started cutting out food groups from my diet, starting with dairy, and then gluten, and ultimately became vegan. Not to be dramatic, because I know there are MUCH bigger issues than a skin condition, but imagine hating the way you've looked for YEARS. I'm talking approximately 8 years of loathing your appearance. Hating looking at mirrors, avoiding social events, or even school. I've cried about my appearance for these 8 years and even now that I've reached my 20's, it has only gotten worse. Now, I can't say that my acne is severe, but it is consistently there. I can't remember a time where I've truly felt confident or pretty without feeling slightly self-conscious about my face. I've never truly had clear skin in the past 5+ years. It's not only the appearance of my skin that bothers me, but it's also the painful cysts and bumps I get. In a society that is so focused on physical appearance, it's hard to feel confident. I've worn baseball hats almost every day for a LONG time in effort to hide myself from the rest of the world.
My skin is still a very hard thing for me to accept. It's easy for anyone to give some words of encouragement, but in all honesty, people who haven't had chronic, painful acne don't really understand the toll it takes on your self-esteem and the way you view yourself. I've poured thousands of dollars into finding a "cure" for acne, and I'm still here, 8 years later, dealing with it getting progressively worse. I've tried almost every natural remedy, every diet, and have had numerous dermatologists, all prescribing the same treatment and telling me "it could be worse".... I mean, they all had flawless skin and some have never had long-term acne, so they really couldn't tell me that my skin "looked great" when it looks far from it.
My little rant isn't for pity or to bash on dermatologists because for a lot of people, dermatologists work miracles. However, I want to let people know that they are not alone when it comes to dealing with stubborn acne that just won't go away. I've kind of reached my breaking point with my skin. I'm tired of being patient and having it "get worse before it gets better", which in most cases for me, never really got better. I'm sick of wearing makeup to feel slightly better about myself. I'm sick of myself thinking that people are staring at my skin and judging me for it. I'm sick of feeling extremely self-conscious in natural lighting and avoiding public events altogether. I also know that I'm not the only one who feels the way I do about my skin. I know people go through their own struggles and journeys, and it's really tough some days. Just know that although there are bigger problems in the world, your skin should not define your life. You don't want to look back on your life and look at all the time and tears that you wasted on your physical appearance. I'm learning to love the way I look despite my imperfections, but even with that mindset, I really do find myself struggling recently. Enough is enough.
I wish everyone luck and extend my support to those experiencing similar experiences like myself, whether they be better or worse.