My last Month on Accutane/weird smelling urine/Urgent care visit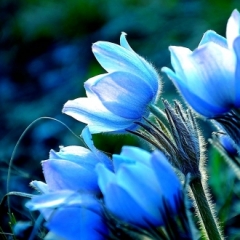 Entry posted by Yvogue ·
85 views
Hey everyone so Like most people I stopped blogging on my progress for awhile because there were no changes. I finally stopped breaking out! NEVER THOUGHT I WOULD SAY THAT!!! My skin is starting to clear up from all the hyper pigmentation and I will post pictures on here tomorrow. I am so happy and cant wait to see how my skin looks when there is no redness.
So I went to my dermatologist last Friday and she said I have one month left on 60mg. I am so scared to get off of it, I want to be on this forever so I know i'll never have a breakout again. But sadly that is not possible

I just hope this works even when I get off of it....Its been years since I haven't had a single breakout in the span of two months.
Anyway This is for everyone that may be having this side effect. My pee has been smelling like ammonia for awhile and recently it started getting worse, I was scared I was having acute kidney failure due to the accutane. I went in to the urgent care yesterday so they could test my urine for anything off. Everything came back normal, so I decided to take two Cranberry Vitamin C Pills and drink cranberry juice. Two hours later my pee smelt completely normal. I guess I just haven't been hydrating myself well enough while on accutane. So if you guys have this same problem with your urine smelling really foul then try drinking cranberry juice, if that doesn't work go to the urgent care and demand a urine test and blood work for you kidneys and bladder.