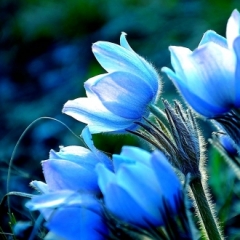 Entry posted by Yvogue ·
269 views
Hey so I know I've been gone for three weeks, But its been the holidays and a crazy month! I have developed really bad eczema on my hand and ankles, I have a dermatology appointment in 4 days so I will be asking for some sort of a topical cream to treat that. I have still had the normal nose bleeds every now and then and the crazy dry lips. Nothing Aquaphor cant fix!
I had absolutely clear skin for about 2-3 weeks and just a few days ago I broke out with 3 small cysts on my jawline. I think this is either due to me traveling by plane a few days before or just because I am suppose to be having my period...except its 6 days late. Last month my period came 5 days late. There is definitely no way I could be pregnant because I do use two forms of birth control, I did some research and found that a lot of women have this problem while on accutane. They either bleed for to long, get their periods late, or skip them all together.
I am still using Jojoba oil to get a deep cleanse/ add extra moisture (this stuff is seriously amazing) let me know if any of you use Jojoba oil and have seen amazing results from it as well.
I will be updating a progress picture this weekend and let you all know if my dermatologist raises my dosage.