Accutane/Isotretinoin Day 34 -- The PURGING Period / "IB" Initial Breakout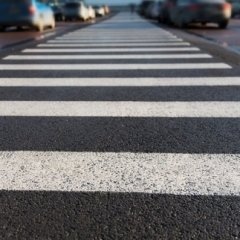 Hello acne.org fam,
Today is day 34 and this week I have been experiencing new results. Right now, it is the beginning of my 2nd month and until recently, my skin continued to clear up with each day that passed. This week, however, things have changed for me -- the "purging period"/ "IB" Initial Breakout has began. After going through the first month with no crazy breakouts I totally thought I was in the clear for this!! But now that the time has come I would like to share with you all how I have been dealing with it. First off, I am wearing makeup as least often as possible so that my breakouts can breathe and dry up more quickly. Secondly, I am NOT picking at my skin AT ALL whatsoever. My skin is already dealing with crazier breakouts which, on its own, encourages more scarring, so popping and picking will only make it worse. Lastly, and most importantly, I have been going to see my dermatologist each week for extractions and injections. Even though the injections sound scary they are a complete miracle! After getting them done, cystic pimples are no longer as painful or evident as before. Immediately, the breakouts go down and flatten out. In the long-term, they also prevent scarring because they help these breakouts go away faster. I plan to continue to go to the dermatologist frequently for these treatments until the purging period is over. When I first noticed these breakouts, to be honest, I got a bit discouraged. I went from seeing daily progress to going completely backwards. I even worried that the accutane had stopped working. Thankfully, I spoke to my dermatologist today and she mentioned that this phase is completely normal. All of the bacteria in the skin is rising to the surface and it is only temporary. If you are at this point and feel this way at all, DO NOT feel discouraged! Continue with your routine and remain positive

I will let you guys know how long the purging period lasts for me and how it is going. If you have any questions, please let me know.

Goodnight everyone,
Natalia