Nose Job while on Accutane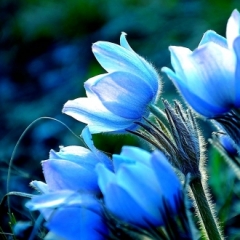 Entry posted by Yvogue ·
247 views
Hey everyone I thought I would share some information with you all because it is possible someone out there could be going through the same thing.
So I have been wanting to get Rhinoplasty for at least 8 years and recently I came in to some money that would finally make that a reality for me. Well before I went to see my dermatologist I noticed that the tiniest surfaces scratches on my skin would take 5x as long to heal and they always end up scaring... I barely scratched myself with a pencil on the back of my hand and now I have a surface scar there. So obviously accutane makes your skin very sensitive. I was about to set a date for my surgery when I decided I should ask my dermatologist first. She told me it was great that I asked her about that and told me the following:

She said that while on accutane if you are going to get any type of surgery that is optional do not do it until 1-3 months after you finish accutane, because you will not heal correctly. In my case my nose could heal crooked and I would be left with a very noticeable scar( and the cartilage could heal into lumps.). She also said that If you are on accutane and you absolutely need a surgery to just expect to scar very badly and heal slowly.

So looks like I wont be getting my surgery until after I finish my course of accutane, which is best and does not really bother me. I would rather have clear skin and a successful surgery then having a crooked nose as the outcome. I've waited this long so a few extra months is nothing. So just a heads up to anyone who is thinking about having an optional surgery while on accutane such as breast augmentation, face lift, etc.. Talk to your Dr first about how you would heal and how long after accutane you can go through with the procedure.