Acne is traditionally a teenage problem, but adults can also get breakouts. Here are seven causes of adult acne that may surprise you, with tips to prevent breakouts.
Acne: Not Just for Teens
 
Did you think your breakout woes were over when you became an adult? That you left your pimples behind with your learner's permit and first crush? Think again.
While acne traditionally plagues teenagers, it can also affect adults. According to the American Academy of Dermatology, more than 50 percent of women in their 20s have acne. Nearly 25 percent of middle-aged women also struggle with it. Men get acne too, but to a lesser degree.
Interestingly, adults can get acne even if they didn't have a problem during their teen years. While the pimples may look the same, adult acne is different from the high school type.
Adults get acne along the jawline or lower part of the face, while teens usually break out on the forehead or upper half of the face. Teenage acne usually involves surface blemishes, but adult acne goes deeper to form cysts under the skin.
What causes adult skin to break out in pimples? There are many culprits, from diet and stress to hormone changes and more. Here are seven adult acne causes that may surprise you, and a few simple tips to prevent breakouts.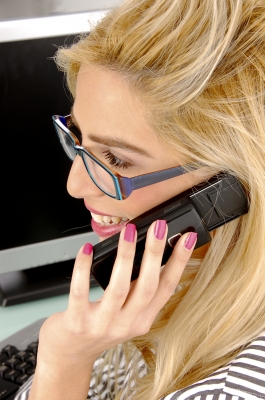 Cellular phones are an amazing invention, but they are bad for your complexion. They are great tools for staying in touch with the people in your life, but they can wreak havoc on your skin.
Reasearch helpers
say that cell phones encounter numerous bacteria on every surface they sit. When you talk on the phone, you put that bacteria close to your mouth, where moisture and warmth create the ideal environment for bacteria to thrive. This causes breakouts on your chin and around your mouth.
If you constantly use your phone to talk to other people, you may unintentionally rub it against your face. The steady friction can lead to a type of adult acne called acne mechanica.
Skin Care Tip:
Clean your cell phone with an alcohol wipe or hand sanitizer at least once a day to kill acne-causing bacteria. And don't allow your phone to touch your face when you talk on it.  
Using facial hair removers is a trade-off: you exchange unwanted facial hair for unwanted skin bumps and rashes. Hair removal can irritate your skin whether you pluck, wax, shave or use depilatories. As your skin reddens and swells, skin cells and bacteria can enter the pores and cause acne.
The topical products used before and after hair removal can also clog pores and encourage adult acne. Skin bumps that itch are not true acne but hair follicle irritations; they can cause a transient rash that looks like acne.
Skin Care Tip:
Apply a one-percent hydrocortisone cream before and after you remove facial hair. Use topical products that are labeled "non-comedogenic" to keep your skin pores open.  
3. Hair Styling Products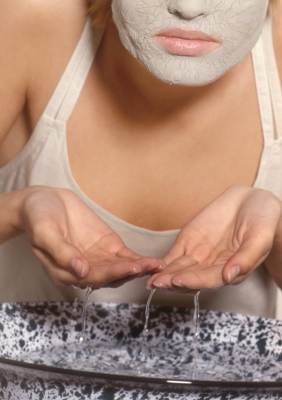 Hair styling products are a common cause of adult acne. There is even a name for this type of skin breakouts: pomade acne.
As styling product oils trickle from your hair to your forehead, they can clog skin pores and trap acne-causing bacteria. The clogged pores then become inflamed and cause redness or pimples along the hairline.
Skin Care Tip:
Apply styling products with your fingertips and keep them away from your hairline. Wipe your skin with a facial cleanser after styling your hair. Reconsider your decision to wear bangs, which makes pomade acne worse.  
4. Makeup Removers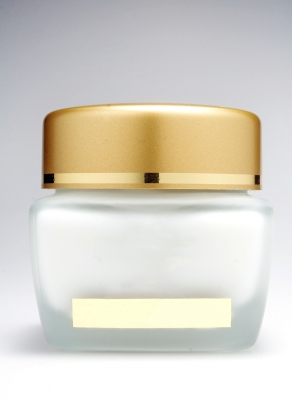 Your makeup can mix with your skin's natural oils to clog pores and cause acne. This is known as acne cosmetica. Unfortunately, your makeup removal may only add to the problem.
Most women don't clean their skin as well as they should. Many of them wear mineral makeup, and they think a swipe with a towelette will do the job at the end of the day.
But hours of makeup, oil and dirt buildup pose a triple threat to skin pores. Without a good cleansing, bacteria gets trapped in the pores and later erupts as acne.
Skin Care Tip:
Wash your face gently but thoroughly each night, and use only non-comedogenic cleansers.  
5. Skin Care Products

 
How many new skin care products do you try each year? Switching products before they have a chance to work can irritate your skin by continually introducing new ingredients and preservatives.
Even products designed to fight adult acne can cause breakouts, especially if you overlap them. If your astringent, cleanser and face cream all have acne-fighting ingredients, using them together can irritate your skin and cause further rashes.
Skin Care Tip:
Use only one or two skin care products at a time, and give them at least six weeks to work. Not only will you save your skin, but you'll also save money and bathroom cabinet space.  
6. Sunscreen Products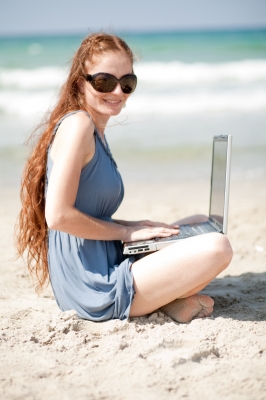 Did you know that your sunscreen can give you acne? Sunscreens contain two kinds of ingredients: chemical agents that guard against ultraviolet (UV) rays and physical agents that create a sun shield.
Physical sunscreens, such as zinc oxide, can cause your skin to sweat underneath them. This can clog your skin pores and cause acne breakouts.
Skin Care Tip:
Choose sunscreens with chemicals rather than physical agents. Gel formulas are best; they are less likely to clog your pores than oils and lotions.  
7. Vacations and Travel

 
Does your skin break out when you return home from a vacation? Travel can stress your skin with climate differences, weather changes and more. Anything from dry air and humidity to the mineral levels in drinking water can trigger adult acne.
Travel often alters your normal your skin care regimen. Products that work in one climate may affect your skin differently in another climate. Additionally, hotel soaps can irritate your skin and make it prone to breakouts.
Skin Care Tip
: Since you can't change the weather, climate or water where you visit, consider drinking bottled water and washing your face with it. An all-in-one skin care product is also a good idea to combat adult acne when you're traveling.  
Your Turn

 
What is your
best
tip for adult acne? Leave a comment below and join the conversation. If you enjoyed this article, please
share
it with your social networks.